Italian Street Kitchen Parramatta
Italian Restaurant in Parramatta
Located in the lively heart of Parramatta, Italian Street Kitchen welcomes you to experience authentic Italian dining. As your go-to Italian restaurant in Parramatta, we embrace the Italian way of life, where every meal is an opportunity to connect, converse, and celebrate.
The Best Pasta & Pizza on George Street Parramatta
Our menu reflects our dedication to crafting first-rate Italian food, from the enticing aroma of woodfired pizza in Parramatta to the comforting allure of fresh pasta Paramatta residents can't resist. We're more than just a restaurant; we're a grand-scale market stall, a place for friends and family to gather over simple Italian dishes that burst with flavour. 
At Italian Street Kitchen, tradition meets contemporary in a warm and inviting atmosphere. Join us to explore the richness of Italian cuisine, where each bite is a journey to the heart of Italy. Come and dine with us on Italian food in Parramatta, and let's share the joy of Italian dining together.
Shop 2, 180 George Street
Parramatta NSW 2150
Monday
11:30 am – 3:00 pm
5:00 pm – 9:30 pm

Tuesday
11:30 am – 3:00 pm
5:00 pm – 9:30 pm

Wednesday
11:30 am – 3:00 pm
5:00 pm – 9:30 pm

Thursday
11:30 am – 3:00 pm
5:00 pm – 9:30 pm

Friday
11:30 am – 10:00 pm
Saturday
11:30 am – 10:00 pm
Sunday
11:30 am – 9:30 pm
| | |
| --- | --- |
| October 2, 2023 | 11:30 am – 9:30 pm |
Italian Woodfired Pizza in Parramatta
At Italian Street Kitchen, we pride ourselves on the art of crafting authentic Italian pizza that transports you straight to Italy. Our woodfired pizza in Parramatta is second to none, featuring homemade pizza dough patiently risen for 48 hours to achieve the perfect texture. Whether you're savouring a classic pizza or exploring our gourmet and vegan/vegetarian options, every bite is a symphony of flavours. Each pizza is also baked to perfection, ensuring crust that is the ideal combination of light, crispy and fluffy.
Join us to experience the taste of Italy via our pizza in Paramatta, where our dedication to authenticity is evident in every slice.
Fresh & Homemade Pasta in Parramatta
If you're looking for fresh and homemade pasta in Parramatta, you can't go past Italian Street Kitchen. Each day, our talented chefs painstakingly craft our pasta in-house, ensuring unbeatable freshness and quality. Whether you're dining in our ordering takeaway for your Parramatta pasta, our menu showcases a diverse range of choices, encompassing filled, traditional, and seafood options. 
Our commitment to the art of pasta-making ensures an authentic Italian experience no matter what type of pasta takes your fancy. Experience the sheer delight of genuine Italian pasta at the heart of Parramatta
Cosy Italian Cocktails and Wine Parramatta
We offer an enticing selection of authentic Italian cocktails and a thoughtfully curated array of local wines at Italian Street Kitchen Paramatta. Our cocktail menu features classics like Negronis and Aperol Spritz, impeccably prepared to satisfy every palate. Whether you prefer timeless favourites or innovative creations, our cocktails cater to all tastes.
To enhance your dining experience, explore our meticulously chosen Italian wine collection, including both white and red varieties that pair perfectly with our dishes. Our wide wine selection allows you to choose the ideal bottle to complement your meal. Join us for a complete culinary journey through Italy right here in Parramatta.
Looking for the best Italian food in Parramatta?
Italian Street Kitchen has earned acclaim for delivering the finest Italian food in Parramatta. Our reputation extends to our delectable pizzas, fresh pasta, and an exceptional beverage menu. We are dedicated to providing first-rate customer service and a warm, inviting ambience, ensuring a one-of-a-kind dining experience. 
Discover our extensive selection of Italian wines and beers, accompanied by an enticing cocktail menu featuring inventive concoctions like Watermelon Gin Fizz. For those seeking non-alcoholic options, we offer a delightful range of mocktails. 
Meanwhile, our pizza stands out from the crowd thanks to stone-ground, sustainable flour sourced from COD-approved farmers in Northern Italy, while our pasta is made fresh in-house every single day. Beyond being a pasta and pizza restaurant in Parramatta, however, we also offer a range of other dining options. Our menu features antipasti like calamari, mouth watering mains like steak tagliata, and award-winning desserts, including the beloved tiramisu.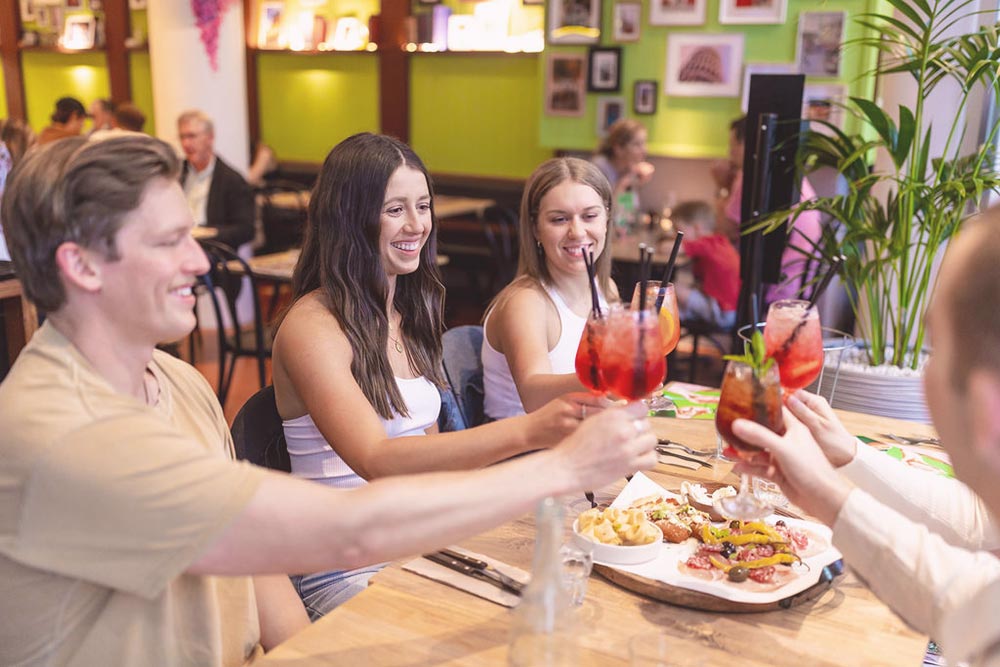 Parramatta Venue Hire - Italian Restaurant Functions
Italian Street Kitchen Parramatta offers the perfect venue for your next special occasion. 
If you're considering Paramatta venue hire, our restaurant stands as an excellent choice for Italian restaurant functions. Let us create an unforgettable event that you and your guests will fondly treasure. 
Authentic Italian Dishes in Parramatta
Embark on a culinary adventure with our featured dishes at Italian Street Kitchen Parramatta.
Book now and try the best Italian in Parramatta
At Italian Street Kitchen Parramatta, we offer more than just a meal – we offer an experience. It's a place to gather with friends and family, unwind, and connect over exceptional Italian cuisine.
So why not find out what all the buzz is about? Discover why we'll be your new favourite restaurant in Parramatta.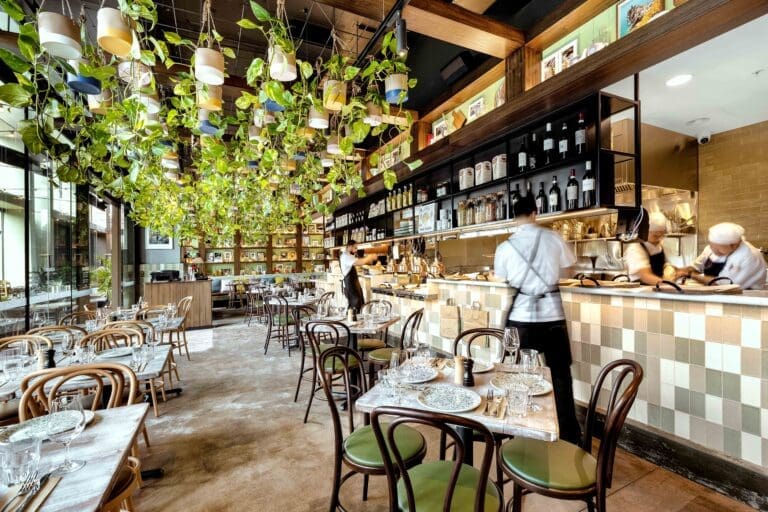 Isabella from Italian Street Kitchen guides you through the best place for Italian food in Parramatta.
Read More »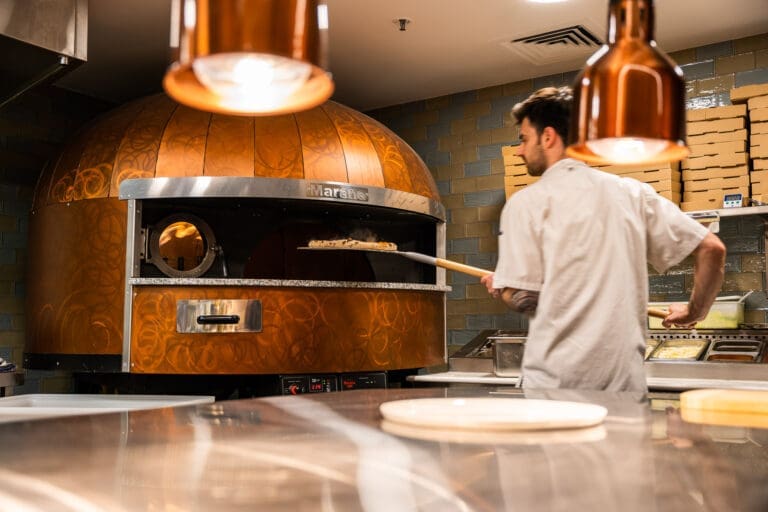 Isabella from Italian Street Kitchen explains how to master the art of Italian pizza dough.
Read More »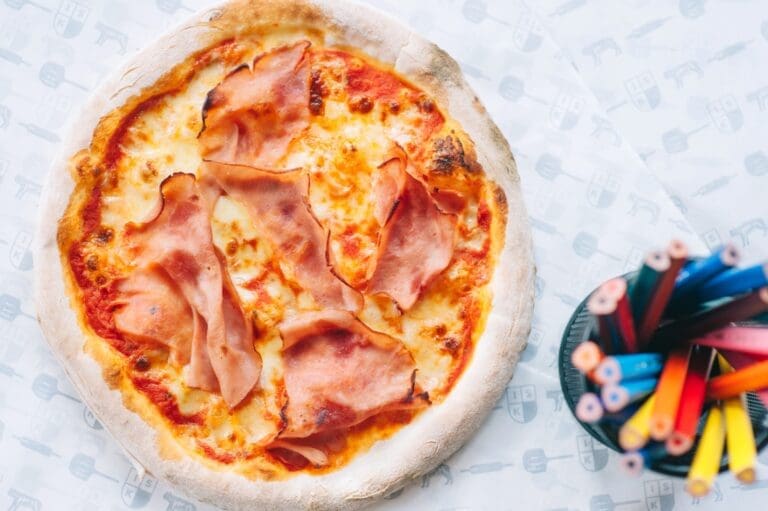 Isabella from Italian Street Kitchen reveals the perfect school holiday destination for dining with kids.
Read More »