Christmas Functions at Italian Street Kitchen
Looking for the perfect place to celebrate the season for Santa and Spritz? Look no further than Italian Street Kitchen! With seven vibrant restaurant venues located in both Sydney, Perth and Brisbane, we'll have just the right setting for your Christmas Party Function.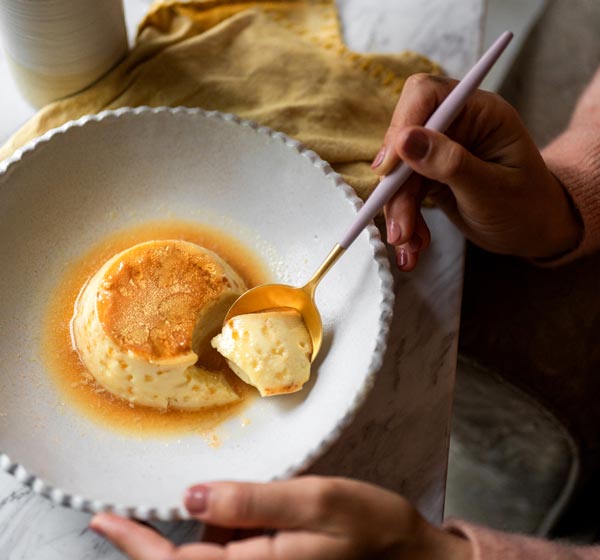 Buon Natale: An Italian Christmas
Whether you're throwing a corporate Christmas bash, an intimate lunch with family and friends, or anything in between, our staff is here to ensure everyone gets a taste of the festive spirit – of course, with our unique Italian flavour. We offer a truly unique dining experience with authentic Italian cuisine, exceptional service, and flexible open-plan seating surrounded by our breathtaking interiors.
We understand that organising Christmas Functions can be a little daunting, so we're here to help make the process as seamless as possible for you. We offer a range of Christmas function menu options designed to cater for any group size, budget, and dietary requirements.
You can find more details on group pricing and menu options in our set menu.
Buon Natale: An Italian Christmas
In Italy, Christmas is all about spending time with loved ones and enjoying traditional Christmas functions. From the Christmas Eve feast of cenone to Christmas morning's panettone, there is never a shortage of delicious dishes to savour during the festive season.
At Italian Street Kitchen, we love celebrating Christmas the Italian way, and we're excited to share some of our favourite Christmas traditions with you. Join us as we take a culinary journey through Italy's most festive regions, from the rolling hills of Tuscany to the sunny beaches of Naples.
We'll be serving up a range of authentic Christmas dishes that will have your taste buds singing "Mamma Mia!" From classic choices Lombardy Ravioli and Steak Tagliata, to festive favourites like Braciole di Manzo (beef rolls) and Pesche Ripiene con Crema di Ricotta (peaches stuffed with ricotta cream), there is something for everyone on our Christmas menu.
Of course, Christmas Functions would not be complete without a glass of vino or two! Italians are well-known for their love of wine, and Christmas is the perfect time to enjoy some festive tipples.
Some of our favourites include:
Spumante: A sparkling white wine that's perfect for Christmas celebrations.
Moscato d'Asti: A sweet Muscat wine with notes of peach and apricot.
Barolo: A full-bodied red wine from Piedmont, perfect for those who prefer something a little richer over Christmas.
Whatever your preference, Italian Street Kitchen has got you covered this Christmas. With an extensive drinks menu featuring wines from all over Italy, as well as craft beers, cocktails and spirits, we're sure you'll find the perfect Christmas tipple to enjoy with family and friends.
There's snow place like the Italian Street Kitchen (see what we did there?) that'll have you and your party singing with Christmas cheer. Book now and let us help you create Christmas memories that'll last a lifetime.
Buon Natale e tanti auguri!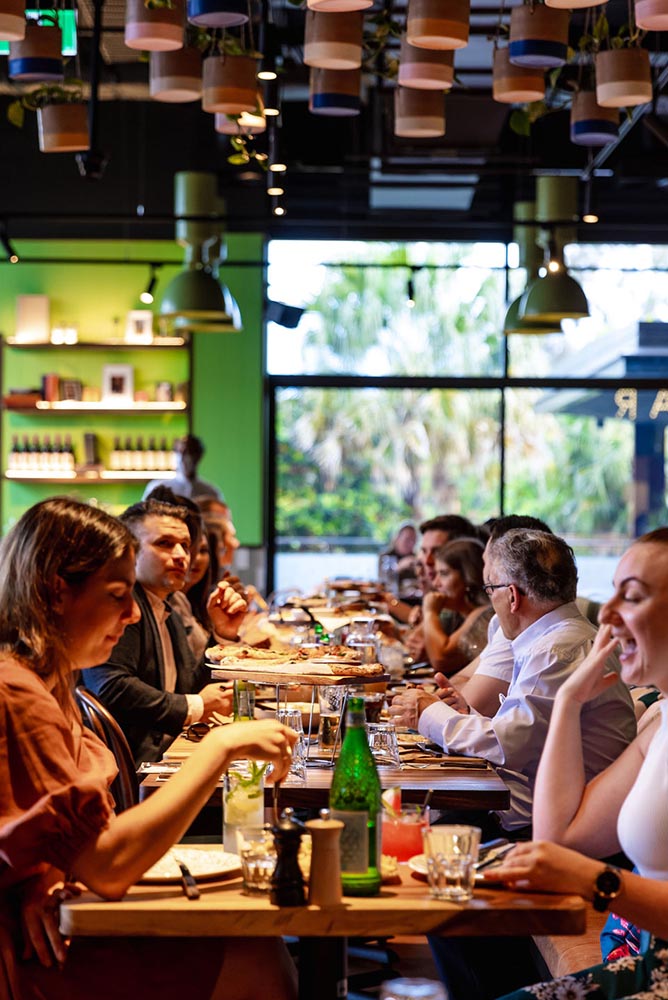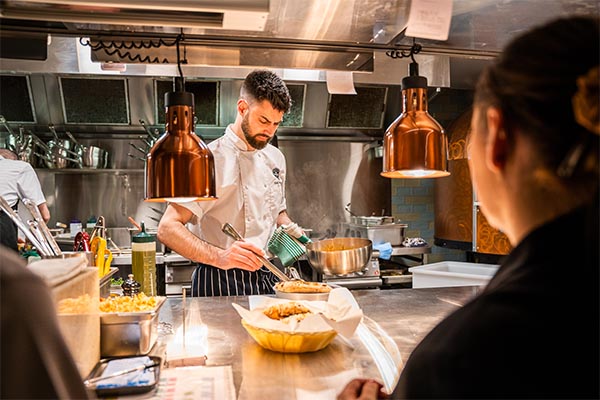 Christmas Functions Enquiry