Italian Street Kitchen Neutral Bay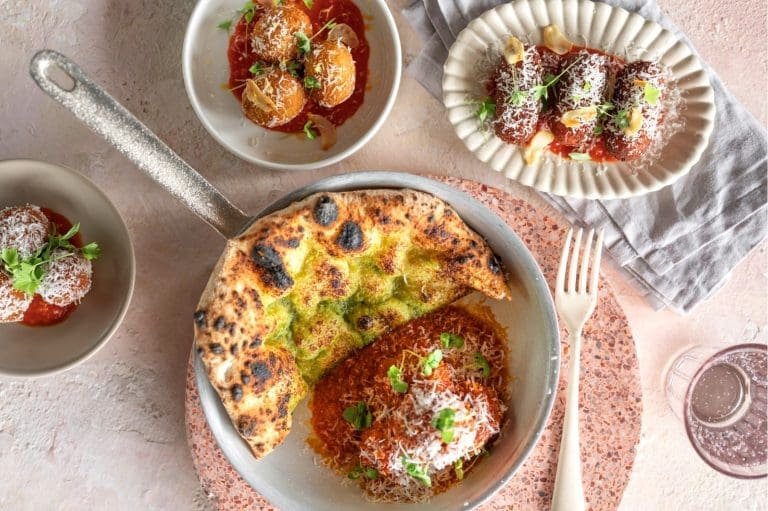 Tucked away on Grosvenor Street in Neutral Bay restaurant, Italian Street Kitchen is inspired by the food and vibrant ambience of Italy.
Experience our Roman-style pizza, made with dough fermented for 48 hours for maximum flavour, stretched to perfection and topped with the highest quality ingredients.
Try our house-made pasta, made fresh every day with real eggs and Italian flour – just like nonna makes it.
Smell the incredible aroma of authentic recipes passed down through the generations.
Our chefs prepare every dish with a passion for their craft. That's why Italian Street Kitchen has been one of the most loved Neutral Bay restaurants for more than 5 years.
5/19-21 Grosvenor St
Neutral Bay, 2089
NSW Australia
Neutral Bay restaurant Menus
All meals on the menu at Italian Street Kitchen are created with care – and created to share.
The best pasta and pizza in Neutral Bay starts with the best ingredients
Our love affair with food begins in the heart of Roma, Napoli, Sicilia, Venezia and regional Italy. We work with providores around Italy (and the globe) to import the finest quality ingredients.
From there, we combine traditional recipes with modern techniques to create dishes that are true to our heritage but also fresh, vibrant and unique.
We want our guests to see Italian Street Kitchen as not just a place to eat, but a place to catch up, chat and unwind. A place to connect with our food and watch our chefs work their magic. A place to experience a true taste of modern Italy.
So come in and see us at our Italian restaurant in Neutral Bay. We'd love to celebrate with you and see you create special memories with us, salute de familia.
Book now and try the best Italian in Neutral Bay