Whether you're visiting for a casual after-work drink, a special occasion or anything in between, you'll find a little something for everyone on our drinks menu at Italian Street Kitchen.
Choose from our selection of classic Italian cocktails, like our Negroni and Spritzes cocktail ranges, or let us recommend the perfect white wine, red wine or beer to pair with your meal.
After something non-alcoholic? Try one of our alcohol-free cocktails, sip on some of the best coffee in Sydney and Brisbane or try one of our delicious Italian soft drinks. Browse our drinks menu and book a table online.
Here for a good time, not a long time. Try one of our special drinks at your local Italian Street Kitchen before they're gone!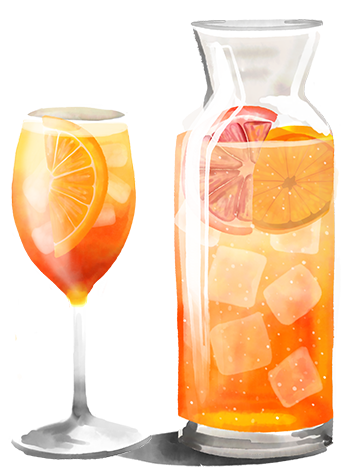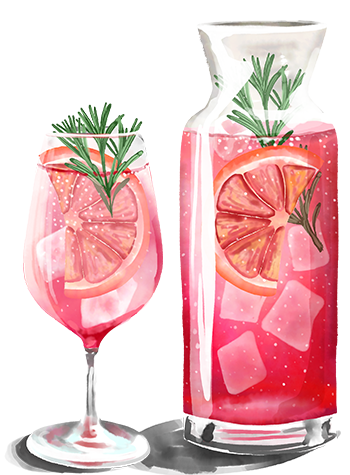 Aperol / Cinzano 1757 Bianco / Lemon Juice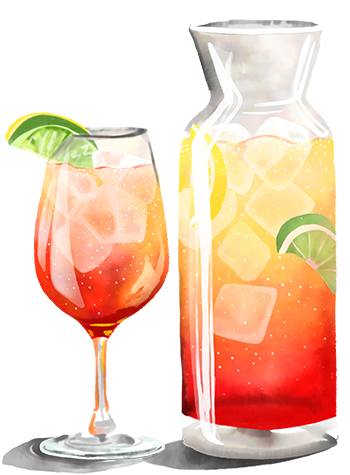 SKYY Vodka / Diet Cranberry Juice / Diet Ginger Ale / Soda Water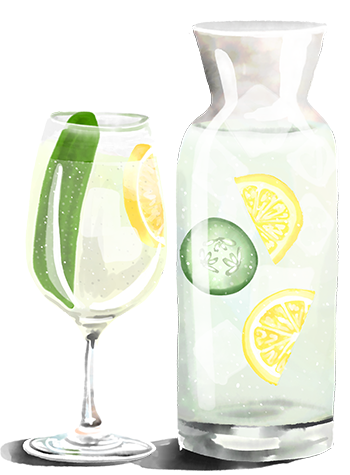 Lyre's Orange Sec / Lyre's Aperitif Dry / Mediterranean Tonic Water
Campari / Pinot Grigio / Blood Orange Soda

Gin / Vodka / Aperol / Quina Wine / Prosecco / Orange

Gin / Watermelon / Campari / Mint / Soda
Bourbon / Aperol / Amaro Montenegro / Lemon / Egg White

Limoncello / Rum / Lime / Mint / Soda

Tequila / Agave / Passionfruit / Coconut Cream
Gin / Campari / Vermouth Rosso

Blood Orange Gin / Campari / Vermouth Rosso

Amaretto / Lemon / Sugar / Egg White
Campari / Vermouth Rosso / Soda / Orange

Vodka, Kahlua, fresh espresso
Created using the impossibly crafted range of Lyre's Non Alcoholic Spirits, we are challenging the concept that great cocktails must be made with liquor. Try one for yourself today!
For the Love of Lychee

14

Lyre's White Cane Spirit / Apple Juice / Passionfruit / Lychee Syrup / Soda

Lyre's Italian Blood Orange Non Alcoholic / Blood Orange juice

Lyre's Italian Orange / Lyre's Classico Non Alcoholic Prosecco / Soda
Lyre's Agave Reserva / Agave Syrup / Lime Juice

Salted Caramel Espresso Martini

15

Lyre's Spiced Cane / Lyre's Coffee Originale / Espresso / Salted Caramel Syrup

Lyre's Amaretti / Lemon Juice / Sugar / Aromatic Bitters
4 Pines Pacific Ale

11 / 14
Bentspoke Crankshaft IPA

14

Heaps Normal Quiet XPA (Non-Alcoholic)

9
| Producer | Region | Gls | Btl |
| --- | --- | --- | --- |
| Bandini NV Prosecco | Veneto, IT | 12 | 58 |
| Borgo Molino Prosecco DOC | Valdobbiadene, IT | 14 | 67 |
| Jansz 'Pontos Hill' Cuvée 2017 | Pipers River, TAS | | 89 |
| DeBortoli Emeri Pink Moscato 200ml | Regional Victoria | | 14 |
| Producer | Region | Gls | Lrg Gls | Btl |
| --- | --- | --- | --- | --- |
| Vino Bianco Pinot Grigio | Friuli-Venezia, IT | 11 | 16 | 56 (1ltr) |
| Aquilani Pinot Grigio | Friuli, IT | 13 | 21 | 59 |
| Farina Bianco | Veneto, IT | | | 48 |
| Saint Clair Sauvignon Blanc | Marlborough, NZ | 14 | 22 | 62 |
| Shaw and Smith Sauvignon Blanc | Adelaide Hills, SA | | | 75 |
| Vasse Felix Filius Sauvignon Blanc Semillon | Margaret River, WA | | | 62 |
| Jim Barry 'The Atherley' Riesling | Clare Valley, SA | 12 | 20 | 56 |
| Table of Plenty Fiano | Gundagai, NSW | | | 52 |
| Antinori Santa Cristina Bianco | Tuscany, IT | | | 57 |
| Nashdale Lane Chardonnay | Orange, NSW | | | 64 |
| Yalumba 'Organic' Chardonnay | Adelaide Hills, SA | 14 | 23 | 59 |
| Producer | Region | Gls | Lrg Gls | Btl |
| --- | --- | --- | --- | --- |
| AIX Rose | Provence, FR | 16 | 25 | 69 |
| Vinoque Rosato | King Valley, VIC | 12 | 19 | 49 |
| Producer | Region | Gls | Lrg Gls | Btl |
| --- | --- | --- | --- | --- |
| Vino Rosso Sangiovese | Puglia, IT | 11 | 16 | 56 (1ltr) |
| Farina Rosso | Veneto, IT | | | 44 |
| Opawa Pinot Noir | Marlborough, NZ | 14 | 22 | 62 |
| Barringwood Pinot Noir | Barrington, TAS | | | 77 |
| Tar & Roses Tempranillo | Heathcote, VIC | | | 58 |
| Antinori Santa Cristina Sangiovese/Merlot | Chianti, IT | 14 | 23 | 64 |
| Di Vasari Riserva DOCG | Chianti, IT | | | 72 |
| Trediberri Langhe Nebbiolo DOC | Piedmont, IT | 17 | 28 | 80 |
| Yalumba 'Wild Ferment' Shiraz | Barossa Valley, SA | 12 | 19 | 52 |
| Heirloom Vineyards Shiraz | McLaren Vale, SA | 15 | 24 | 69 |
| Rockbare 'RB1' Shiraz | Barossa Valley, SA | | | 89 |
| Amelia Park Cabernet Merlot | Margaret River, WA | 13 | 20 | 59 |
| Forest Hill 'Estate Cab Sav' | Great Southern, WA | | | 59 |
| Farina Valpolicella Ripasso | Veneto, IT | | | 90 |
| Farina Amarone Della Valpolicella DOCG | Veneto, IT | | | 140 |
| Producer | Region | 90ml | Btl |
| --- | --- | --- | --- |
| Frogmore Creek Iced Riesling | Coal River Valley, TAS | 13 | 49 |
| De Bortoli 8YO Fine Tawny Port 750ml | Regional, VIC | 9 | 69 |
Amaro Montenegro / Grappa / limoncello

9

Averna / Kahlua / Fernet-branca

9

Baileys / Opal Bianca / Liquore Strega

9

Frangelico / Campari / Aperol

8

Cinzano 1757 (Bianco/Rosso) / Punt e Mes / Carpano Antica Formula

8

Rosso Antico / Amaretto

9
Coca-Cola / Coke No Sugar / Sprite

5

San Pellegrino Sparkling / Acqua Panna Still

Chinotto / Aranciata / Limonata / Aranciata Rosso

5

Mediterranean / Elderflower
Coffee
Black
4
White
4.5
Soy | Almond | Oat
+50c
Chai | Hot Chocolate
5
Tea
English Breakfast | Earl Grey | Green | Peppermint
4
Affogato
Espresso & Vanilla Ice Cream
10
ADD Liquor: Amaretto | Frangelico | Kahlua
+5