Whether you're visiting for a casual after-work drink, a special occasion or anything in between, you'll find a little something for everyone on our drinks menu at Italian Street Kitchen.
Choose from our selection of classic Italian cocktails, like our Negroni and Spritzes cocktail ranges, or let us recommend the perfect white wine, red wine or beer to pair with your meal. 
After something non-alcoholic? Try one of our alcohol-free cocktails, sip on some of the best coffee in Sydney and Brisbane or try one of our delicious Italian soft drinks. Browse our drinks menu and book a table online.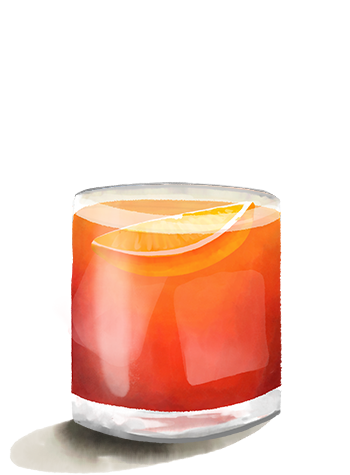 Bulldog Gin / Campari / Rosso Vermouth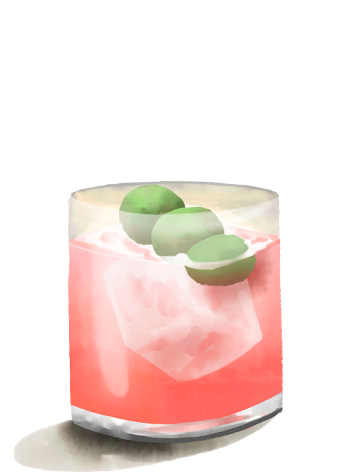 Gin / Campari / Lemon Juice / Sugar Syrup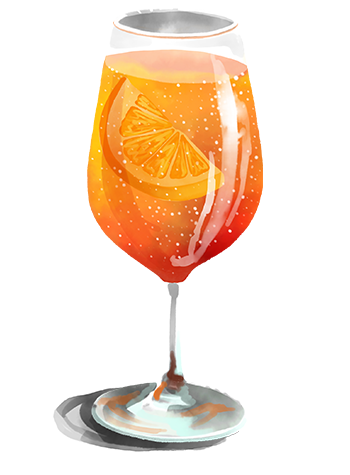 Aperol / Campari / Prosecco / Soda Water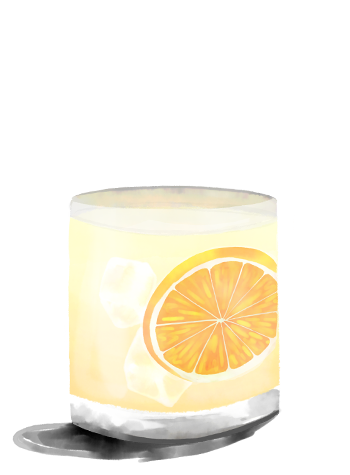 Gin / Bianco / Suze Liqueur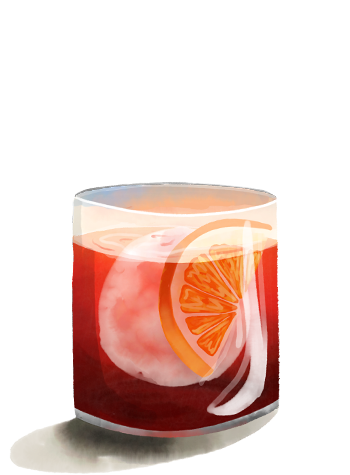 Naked Negroni (Non-Alcoholic) $15
Lyre's Dry London Spirit / Lyre's Aperitif Rosso / Lyre's Italian Orange
Refreshing spritz cocktails, priced by glass / carafe.
Isabella's Spritz

19 / 59

Cinzano Bianco / Pinot Grigio / Blood Orange Soda

Campari / Sangiovese / Lemon Soda
Cranberry Seltzer

19 / 59

SKYY Vodka / Diet Cranberry juice / Diet Ginger Ale / Soda

Aperol / Cinzano Bianco / Lemon Juice / Soda
Bulldog Gin / Watermelon / Campari / Mint / Soda

SKYY Vodka / Limoncello / Triple Sec / Lemon
Limoncello / Bacardi / Lime / Mint / Soda

Espolon Tequila / Agave / Passionfruit / Coconut Cream
Bulldog Gin / Campari / Rosso Vermouth

Amaretto / Lemon / Sugar / Egg White
SKYY Vodka, Kahlua, Coffee

Espolon Tequila / Pink Grapefruit / Soda
For the Love of Lychee

15

Lyre's White Cane Spirit / Apple Juice / Passionfruit / Lychee Syrup / Soda

Lyre's Italian Blood Orange / Blood Orange juice
Lyre's Agave Reserva / Agave Syrup / Lime Juice

Lyre's Italian Orange / Lyre's Classico Prosecco / Soda
Peroni Nastro Azzuro

12 / 16
Pirate Life Pale Ale Can

12

Stone & Wood Pacific Ale Btl

12

Heaps Normal Quiet XPA (Non-Alcoholic) Can

9

The Hills Apple Cider Btl

11
| Producer | Region | Gls | Lrg Gls | Btl | Dietary |
| --- | --- | --- | --- | --- | --- |
| Bandini NV Prosecco | Veneto, Italy | 13 |   | 59 | VG |
| Borgo Molino Prosecco DOC | Valdobbiadene, Italy | 15 |   | 74 | VG |
| Emmalene Sparkling Rose | Adelaide Hills, SA |   |   | 76 |   |
| Pitchfork Moscato | Margaret River, WA | 12 |   | 54 | VG |
| Producer | Region | Gls | Lrg Gls | Btl | Dietary |
| --- | --- | --- | --- | --- | --- |
| Vino Bianco Pinot Grigio | Friuli-Venezia, Italy | 12 | 18 | 54 (Carafe) |   |
| Saint Clair Sauvignon Blanc | Marlborough, NZ | 14 | 22 | 67 | VG |
| Emmalene Sauvignon Blanc | Adelaide Hills, SA | 13 | 21 | 64 |   |
| Vasse Felix 'Filius' Sauvignon Blanc Semillon | Margaret River, WA |   |   | 69 |   |
| Canoso 'Fonte" Soave Classico | Veneto, Italy |   |   | 87 | VG |
| Cavedon Pinot Grigio | King Valley, VIC | 12 | 19 | 58 |   |
| Aquilani Pinot Grigio | Friuli, Italy | 14 | 22 | 64 |   |
| Jim Barry 'The Atherley' Riesling | Clare Valley, SA | 13 | 21 | 59 |   |
| La Valentina Trebbiano DOC | Abruzzo, Italy |   |   | 54 |   |
| McHenry Hohnen 'Rocky Road' Chardonnay | Margaret River, WA |   |   | 69 |   |
| Yalumba 'Gen' Chardonnay | Adelaide Hills, SA | 13 | 21 | 59 | VG |
| Producer | Region | Gls | Lrg Gls | Btl | Dietary |
| --- | --- | --- | --- | --- | --- |
| Mazi Rose | McLaren Vale, SA | 13 | 22 | 59 |   |
| Triennes Rose | Provence, FR | 15 | 24 | 72 |   |
| Producer | Region | Gls | Lrg Gls | Btl | Dietary |
| --- | --- | --- | --- | --- | --- |
| Vino Rosso Sangiovese | Puglia, Italy | 12 | 18 | 54 (Carafe) |   |
| Farina Rosso | Veneto, Italy |   |   | 48 | VG |
| Opawa Pinot Noir | Marlborough, NZ | 15 | 23 | 69 | VG |
| Gala 'White Label' Pinot Noir | Cranbrook, TAS |   |   | 83 | VG |
| Tar & Roses Tempranillo | Heathcote, VIC |   |   | 62 |   |
| Antinori 'Santa Cristina' Sangiovese/Merlot | Chianti, Italy | 14 | 23 | 64 |   |
| Di Vasari Chianti 'Riserva' DOCG | Tuscany, Italy |   |   | 72 | VG |
| La Valentina Montepulciano DOC | Abruzzo, Italy |   |   | 59 |   |
| Riondo Valpolicella Superiore DOC | Veneto, Italy | 16 | 26 | 75 |   |
| Le Marie 'Colombe' Barbera | Piedmont, Italy |   |   | 110 |   |
| Forest Hill 'Highbury Fields' Cabernet Sauvignon | Great Southern, WA | 13 | 20 | 62 |   |
| Amelia Park Cabernet Merlot | Margaret River, WA |   |   | 76 |   |
| Trediberri Langhe Nebbiolo DOC | Piedmont, Italy |   |   | 89 | Vegan |
| Yalumba 'Wild Ferment' Shiraz | Barossa Valley, SA | 12 | 20 | 58 | Vegan |
| Heirloom Vineyards Shiraz | McLaren Vale, SA | 16 | 25 | 75 | Vegan |
| Farina Amarone della Valpolicella | Veneto, Italy |   |   | 140 | Vegan |
| Producer | Region | Gls | Btl |
| --- | --- | --- | --- |
| Frogmore Creek Iced Riesling 375ml | Coal River Valley, TAS | 13 | 56 |
| Bleasdale 'The Wise One' Tawny | Langhorne Creek, SA | 9 | 69 |
| Tiramisu Espresso Martini |   | 20 |   |
Amaro Montenegro / Grappa / Limoncello

9

Averna / Kahlua / Fernet Branca

9

Baileys / Opal Bianca / Liquore Strega

9

Frangelico / Campari / Aperol

8

Cinzano (Bianco/Rosso) / Punt e Mes / Carpano Antica Formula

8

Rosso Antico / Amaretto

9
Coca-Cola / Coke No Sugar / Sprite

5

Lemon Lime and Bitters / Dry Ginger Ale / Soda Water

5

Orange / Apple / Pineapple / Cranberry

San Pellegrino Sparkling / Acqua Panna Still

Chinotto / Limonata / Aranciata Rosso

5
| | | |
| --- | --- | --- |
| Coffee | Latte | 5 |
|   | Cappuccino | 5 |
|   | Flat White | 5 |
|   | Mocha | 5 |
|   | Piccolo | 4 |
|   | Espresso | 4 |
| Coffee Mods | Soy Milk | 0.5 |
|   | Almond Milk | 0.5 |
|   | Oat Milk | 0.5 |
|   | Extra Shot | 0.5 |
|   | Large Takeaway | 0.5 |
| Hot Chocolate / Chai |   | 5 |
| Iced Coffee | with vanilla gelato | 7 |
| Tea (Served hot or Iced) | English Breakfast Tea | 5 |
|   | Earl Grey | 5 |
|   | Green | 5 |
|   | Peppermint | 5 |
| Affogato | Espresso, Vanilla Gelato | 10 |
| Add liqueur | Amaretto, Frangelico, Kahlua, Baileys | 7 |