The Italian reputation for romanticism is something I have always been very proud of. It's truly ingrained in our culture, which makes Valentine's Day particularly special to us, as the biggest annual celebration of love and romance. It gives me great pleasure to bring the rich history and traditions of Valentines Day in Italy, to my best valentines day restaurant in Australia, and I want to give you an authentic Italian experience that you'll never forget.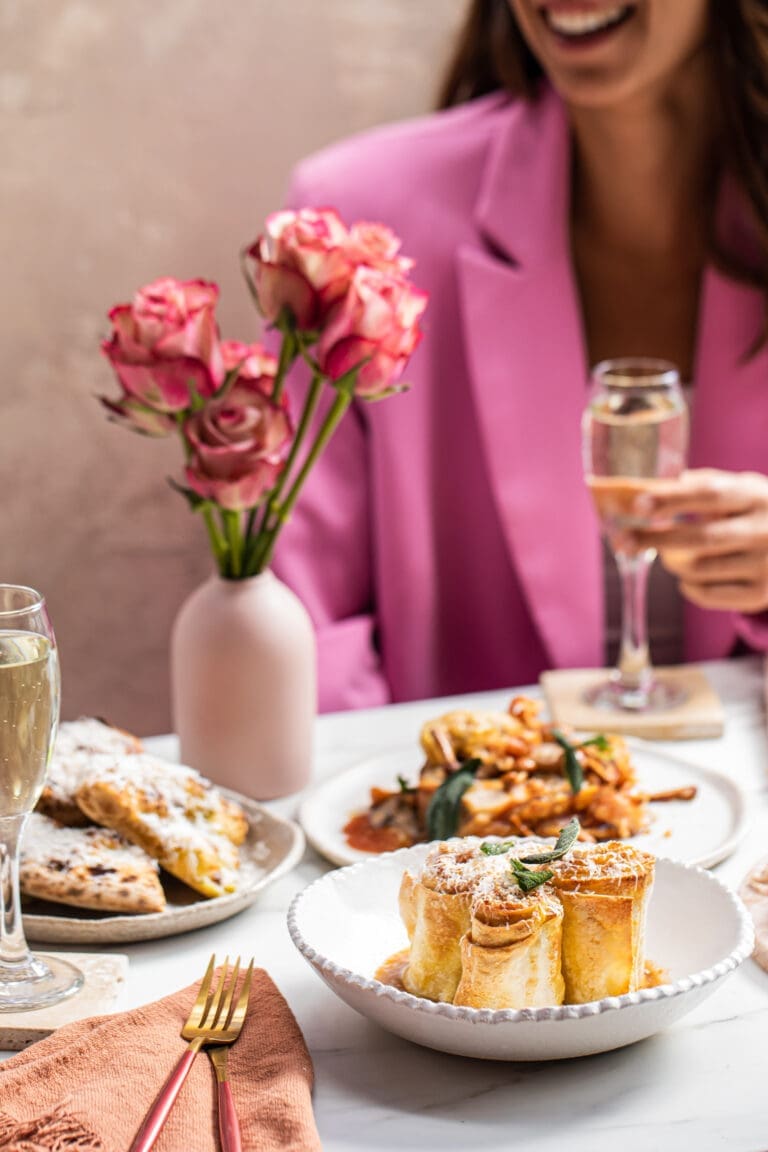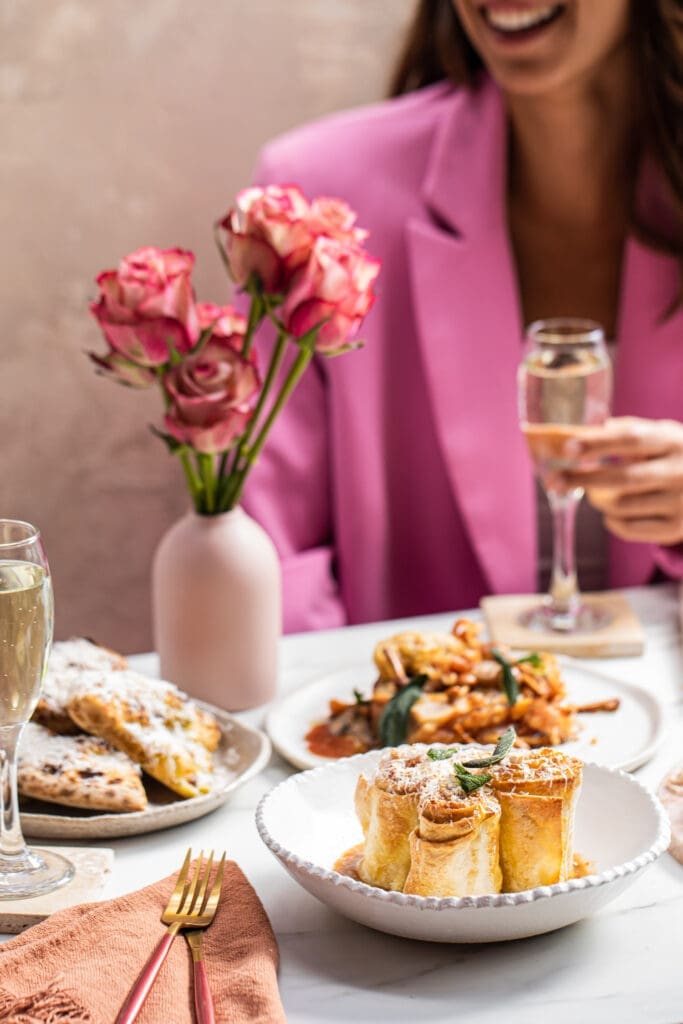 On Arrival
Entree (to share)
Wood-Fired Italian Cheese Bread
Isabella's Signature Antipasti
Main (Individual)
Rotolini Pumpkin & Ricotta (Emilia – Romagna)
Prosciutto Pizza
Porchetta (Ariccia)
Pesce all' Acqua Pazza (Amalfi)
Upgrade to my signature Bistecca for $10pp.
Served with Rosemary and Garlic Chips and Radicchio & Rocket Insalata to share.
Dessert (To Share)
Tiramisu (Treviso)
Torte Caprese (Capri)
Valentine's Day has been celebrated in Italy for centuries, and it has a fascinating history. According to legend, the holiday can be traced back to a Roman priest named Valentine, who was martyred for secretly performing marriages for soldiers during a time when the union was forbidden. The holiday was later named in his honour, and it eventually became a day for expressing love and affection through gestures like exchanging cards and gifts, and of course, enjoying romantic meals together.
While it is best known as a time for couples to show their love for each other, in Italy, Valentine's Day is also a time for friends and family to show their appreciation. So, whether you're looking for a romantic evening with your partner, or a joyous meal with a group, I'd love to make your night one to remember.
The Special Night at Italian Street Kitchen
Valentine's Day deserves a romantic setting, which is why I've gone to great lengths to ensure all of my valentines day restaurant showcase the perfect environment for a spectacular evening. Our friendly staff will greet you with a glass of Prosecco on arrival, and
do everything we can to deliver the romantic atmosphere you deserve; I want you to feel like Italian royalty on your special night.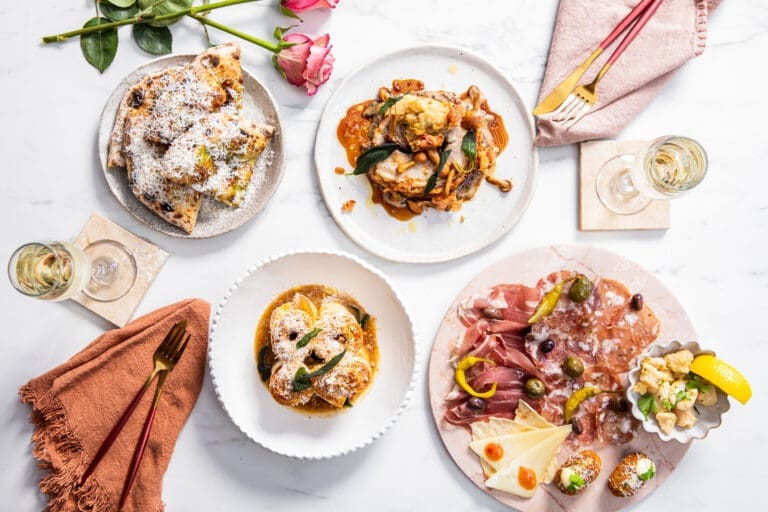 Starters to Share
La Festa Degli Innamorati (the feast of lovers) begins with my magnificent sharing plates. This features Italian flatbread with garlic, Italian herbs, and fior di latte cheeses, as well as my own signature antipasti which includes:
Calamari, croquettes, prosciutto D'Abruzzo, capocollo, salame Norcia, mixed olives,
Buffalo mozzarella, Sardinian pecorino cheese, carta di musica, sweet chilli jam & peppers.
This selection which I've carefully curated myself is the perfect way to whet your appetite and set the tone for the sumptuous delights that will follow.
Mains
Each of you will then get to choose from four of my most romantic main dishes:
Rotolini Pumpkin & Ricotta
Pasta sheets rolled and filled with butternut pumpkin & ricotta, amaretti biscuit,
burnt butter, sage, Parmigiano-Reggiano cheese
Prosciutto Pizza
Tomato base, fior di latte cheese, prosciutto D'Abruzzo, peppery rocket,
Parmigiano-Reggiano cheese
Porchetta
Roast pork belly, apple and fennel puree, sauteed pioppini mushrooms, guanciale,
red wine jus, crispy sage and mushroom sauce
Pesce All' Acqua Pazza
Pan-fried snapper, mussels, clams, lobster stock, roasted cherry tomatoes,
crispy capers, Kalamata olives, garlic, chilli
Dessert to Share
I couldn't let you celebrate Valentine's Day without having something sweet, so you'll then get to choose a sharing serve of one of my two most decadent, traditional Italian desserts:
Tiramisu
Traditional layered espresso-dipped savoiardi biscuits, Marsala and mascarpone cream
Chocolate Caprese
Soft and light chocolate cake served with red wine reduction, vanilla gelato
and amaretti biscuit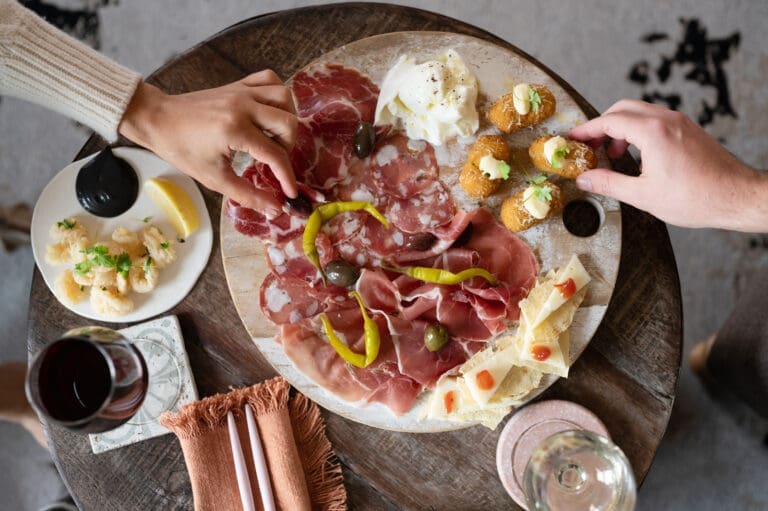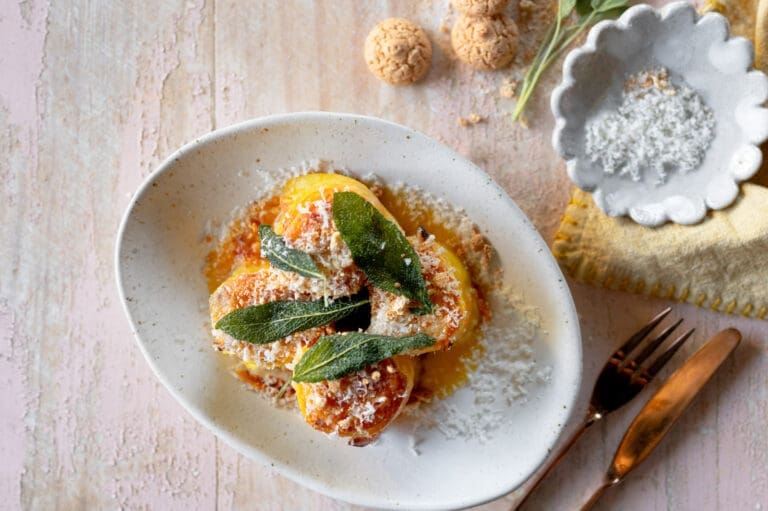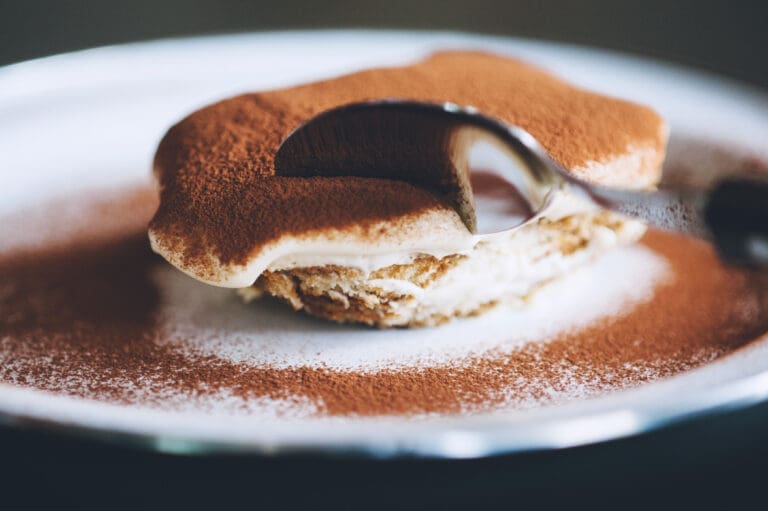 Make Your Evening Even More Memorable
I've taken you through my specially designed three-course valentines day dinner, lunch & other menu, which is certain to deliver a wonderfully romantic evening. However, I truly want to do anything I can to make this night magical. Please tell us if there's something that would enhance your experience even further.
For example, our expert staff can guide you through which wines or cocktails will suit your tastes and pair beautifully with your meal selections. This is one of the most important days on the Italian calendar, so I'd love to make it the best Valentine's you've ever had.
Reserve your table online now!
Ciao bella,
Isabella & The Italian Street Kitchen Team