I'll be celebrating my Mamma in the special way she taught me, the best way I know how to: through food.
Mamma has always been an incredible and passionate cook, and her signature Italian dishes are right at the top of my list of favourites (you'll see them in our menu here at the Italian Street Kitchen, too). From her classic butternut pumpkin ravioli, to her mouth-watering tiramisu, each dish is a labour of love and an expression of her generosity and care for us, her family.
There's something about the unbeatable flavours and smells of her cooking that transport me right back to my childhood home in Roma, filling my heart with so much love and happiness.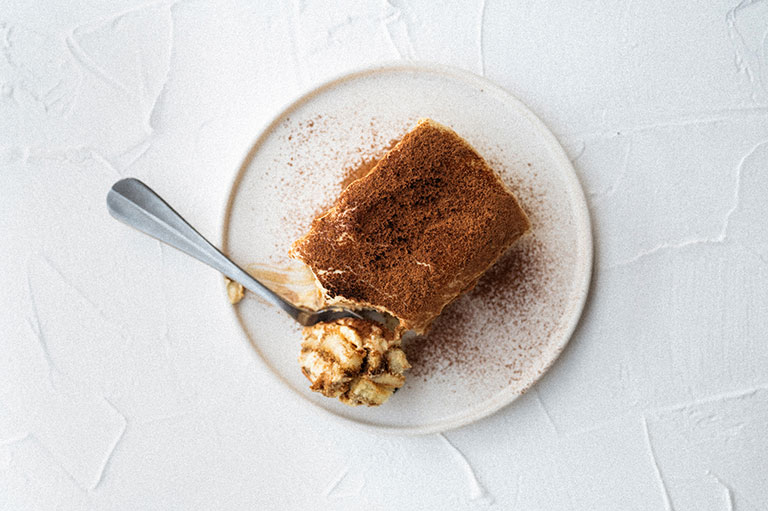 My Mamma's kitchen was the heart of our home. Always overflowing with warmth and love, her cooking is what brought everyone together around the table.
This Mothers' Day, join me and celebrate your mum at your local Italian Restaurant Sydney. Enjoy a delicious Italian feast , a hearty meal filled with generations of love and bring the whole family together, the most important thing to mum.
Start off with a complimentary glass of prosecco for mum, paired with my crispy Arancini Norma. Then comes the main course: Rigatoni Pomodoro – rigatoni pasta, made with Nonna's passata. Nothing compares to the taste of tomatoes from Parma, the taste of home. Be sure to try it out for yourself.
Finally, for dessert, there's my award-winning tiramisu – layers of savoiardi (otherwise known as Ladyfinger biscuits) soaked in coffee and layered with mascarpone cream.
Mamma has always said that food is love, and I couldn't agree more. Growing up, cooking with Mamma was always a special experience – and our favourite way to connect. She would patiently teach me the recipes her own mamma taught her, and we'd spend hours in the kitchen together, chatting and laughing as we chopped and stirred. It's no coincidence that some of our best conversations have taken place in the kitchen over dinner (or even better – lunch!).
Through preparing food together, we've shared countless happy memories and talked about everything from the big milestones in life, to the small moments that mean so infinitely much.
My Mamma taught me that food is about more than just sustenance – it's about bringing people together and creating memories. That's the atmosphere we're proud to share at the Italian Street Kitchen.
This Mothers' Day, I invite you to celebrate your mama with us at the Italian Street Kitchen.
We'll be serving up a menu of delicious Italian dishes, full of the flavours that remind us of home. Join us for lunch or dinner and let's raise a glass (or two!) to all the amazing mums out there.
Book now and let us take care of everything – we can't wait to celebrate Mothers Day with you!