Translating to 'made in house', Fatto in Casa is the celebration of making fresh pasta in house every single day; something I'm very proud of at Italian Street Kitchen.
Chef Giulio and I work through the early hours of the mornings to produce the extensive range of delicious fresh pastas that you can find in the Fatto in Casa section of our A la Carte menu.
The creation of each one has been inspired by my belief that the best Italian cooking utilises traditional recipes that are enriched with modern culinary techniques.
The best food requires the best ingredients...
Some cooking concepts are very simple but still absolutely critical to making amazing food; to create dishes that are of the highest quality, you need to use the very finest produce.
That's why I've scoured Roma, Napoli, Sicilia, Venezia, and regional Italy, as well as all over Australia and across the globe to source ingredients that are unsurpassed in quality.
This includes the premium '00' flour for our pasta from North Star, NSW. With the finest flour being used for pasta that is made fresh in house every day, you can experience Italian food the way it's truly meant to be.
Incredibly unique pastas for a limited time only...
Chef Giulio and I have let our creativity run wild with two special new pasta dishes.
The first is 'Cocoa Papparedella' which is $34. This one features my pappardelle recipe infused with African cocoa for an amazing twist, and is served with slow cooked oxtail, red wine, Parmigiano-Reggiano cheese and toasted pine nuts.
The second is 'Beetroot Rigatoni' for just $25. Here we infuse Australian beetroot juice with our magnificent rigatoni and prepare with creamy gorgonzola, buffalo cheese, Sardinian pecorino, Parmigiano-Reggiano, and Reggiano crisps.
These sumptuous dishes are both available in all Italian Street Kitchen locations nationally, but only for a limited time so don't miss out!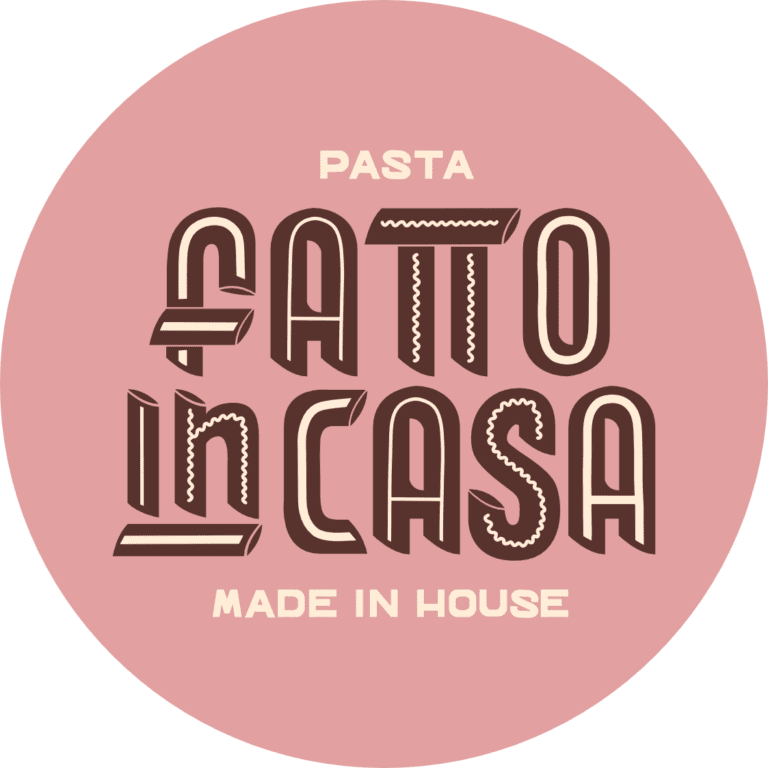 Inspired by my travels through Genoa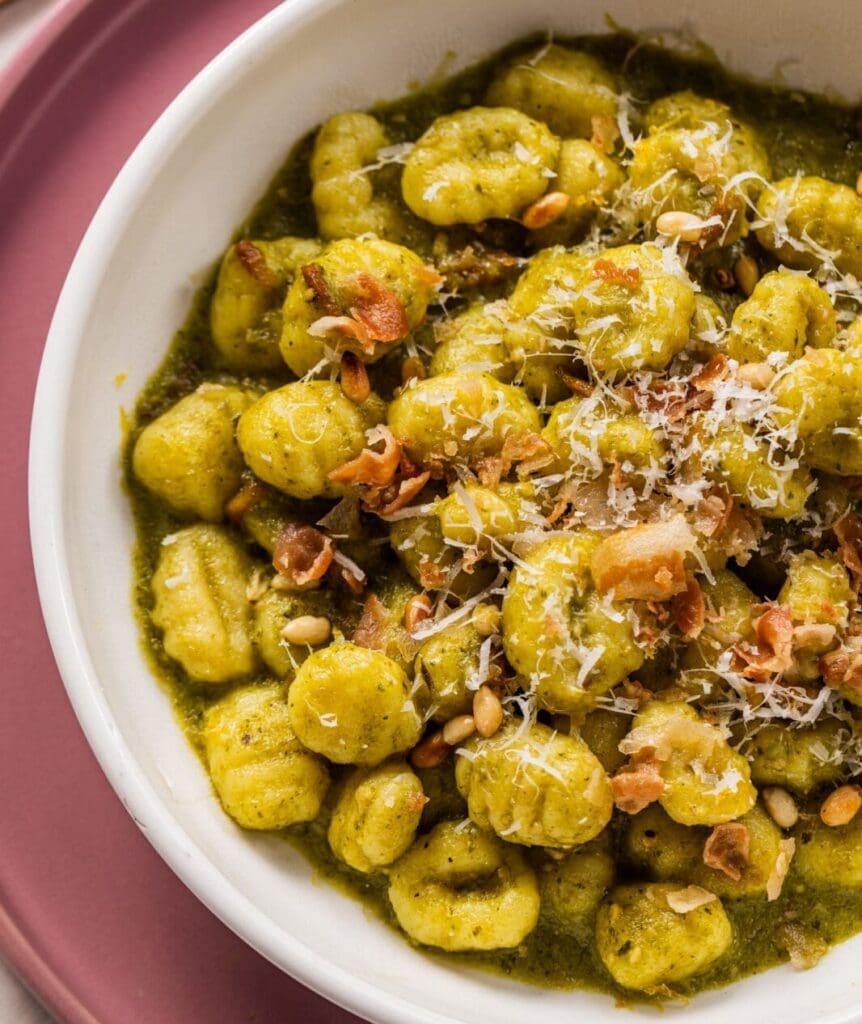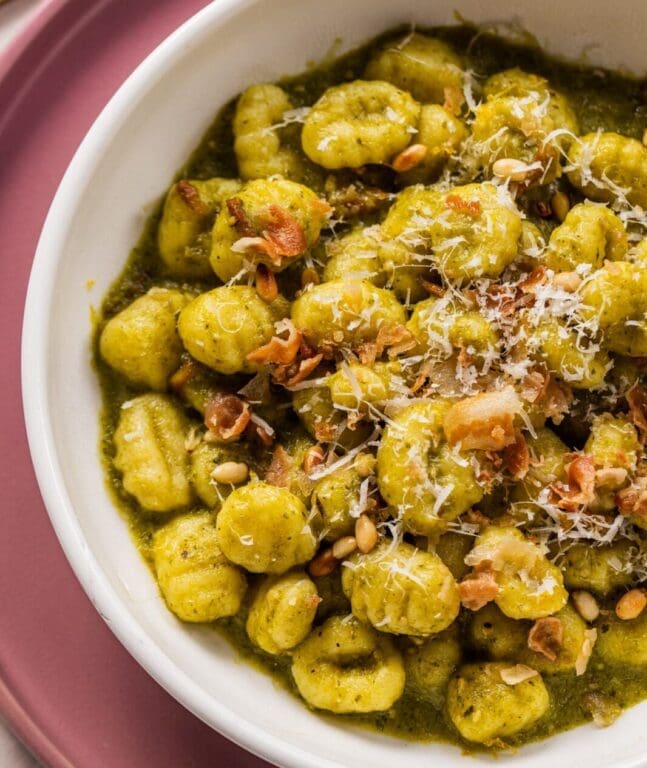 Basil & pine nut pesto, Parmesan, crispy guanciale