Italian Street Kitchen Bella Vista
Italian Restaurant in Bella Vista
Welcome to Italian Street Kitchen, where Bella Vista experiences the true essence of Italian dining. We're your go-to Italian restaurant in Bella Vista, Castle Hill and other Norwest suburbs, offering a modern twist on traditional Italian cuisine. Our passion lies in creating a welcoming space where you can gather with loved ones and relish the simple pleasures of life.
Homemade Pasta & Authentic Pizza around Bella Vista
We're known for our mouthwatering woodfired pizza in Bella Vista, a true taste of Italy that's hard to resist. But that's just the beginning of your culinary journey with us. Explore the diverse world of Italian food in Bella Vista and beyond, including our handcrafted fresh pasta, made daily with care.
At Italian Street Kitchen, we seamlessly blend the old and the new, providing an inviting atmosphere for family and friends to come together over pizza and pasta in Norwest Sydney. Join us in celebrating the rich flavours of Italy in an inviting and modern setting. Come, dine with us at our Italian restaurant Castle Hill and Bella Vista locals love, and let's share the joy of Italian dining together.
G02, 11 Solent Circuit
Baulkham Hills
NSW 2153
Monday
5:00 pm – 9:30 pm
Tuesday
5:00 pm – 9:30 pm
Wednesday
11:30 am – 3:00 pm
5:00 pm – 9:30 pm

Thursday
11:30 am – 3:00 pm
5:00 pm – 9:30 pm

Friday
11:30 am – 10:00 pm
Saturday
11:30 am – 10:00 pm
Sunday
11:30 am – 9:30 pm
Italian Woodfired Pizza in Bella Vista
At Italian Street Kitchen, our passion for authenticity shines through in every slice of woodfired pizza. Crafted with care, our Bella Vista pizza offerings range from timeless classics to gourmet creations, even catering to the preferences of our vegan and vegetarian friends. 
What makes our woodfired pizza in Bella Vista truly exceptional is our commitment to quality. Our homemade pizza dough undergoes a 48-hour fermentation process, resulting in a light and crispy base that's the perfect canvas for our flavourful toppings. Whether you're looking for delectable pizza in Castle Hill, Bella Vista or anywhere else within Norwest, you simply must pay us a visit.
Cosy Italian Cocktails and Local Wine Bella Vista
We pride ourselves on our ability to craft authentic Italian cocktails and curate a delightful selection of Italian wine. As your go-to Italian restaurant in the Norwest area, we offer an exquisite range of classic Italian cocktails, including the timeless Negroni and refreshing Spritzes cocktail ranges. 
Pair your meal with the perfect Italian wine, whether it's a crisp white or a rich red. Our wine collection complements our dishes flawlessly, enhancing your dining experience. Join us at Italian Street Kitchen Bella Vista and enhance your dining experience with our delightful drink offerings. 
Looking for the best Italian food in Bella Vista?
It's safe to say we've earned a name for ourselves when it comes to the finest Italian food in Bella Vista and Castle Hill. Not only is the freshness of our Western Sydney pizza and pasta second to none but our pizza is also made with stone-ground, sustainable flour sourced from COD-approved farmers in Northern Italy. Along with all the usual suspects of Italian food, our menu also includes antipasti options like golden fried calamari, mains including fresh fish and desserts such as our award-winning tiramisu.
We offer more than just exceptional food; however,  it's the complete experience that sets us apart. With a sophisticated yet comfortable atmosphere, our Italian restaurant in Western Sydney ensures an unforgettable visit.
Complement your meal with a diverse selection of Italian wines, beers, and an exciting cocktail menu. From classic Negronis to unique creations like the Watermelon Gin Fizz, we have options for all palates. Don't miss our delightful non-alcoholic choices either, proving that great cocktails don't require liquor. Dine with us and indulge in the best of Italian cuisine and drinks in Bella Vista and beyond.
Bella Vista Venue Hire - Italian Restaurant Functions
Italian Street Kitchen is not just an everyday eatery; it's your destination for Bella Vista venue hire and Castle Hill venue hire, specialising in Italian restaurant functions. We take immense pleasure in assisting you in celebrating life's special moments. Our venue is the ideal setting for your next party or function. Let us create a one-of-a-kind event that you and your guests will never forget. 
Authentic Italian Dishes in Bella Vista
Delight your taste buds with a showcase of our featured Bella Vista pizza and pasta dishes, crafted to perfection at Italian Street Kitchen.
Book Now and try the Best Italian in Norwest
Italian Street Kitchen is not just a place to eat, but a place to catch up, chat and unwind. A place to connect with our food and watch our chefs work their magic. A place to experience a true taste of modern Italy.
So come and try the best Italian in Norwest!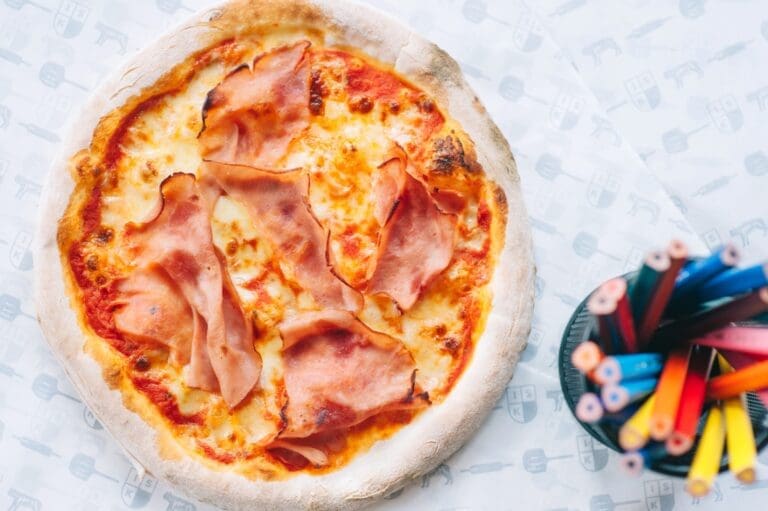 Isabella from Italian Street Kitchen reveals the perfect school holiday destination for dining with kids.
Read More »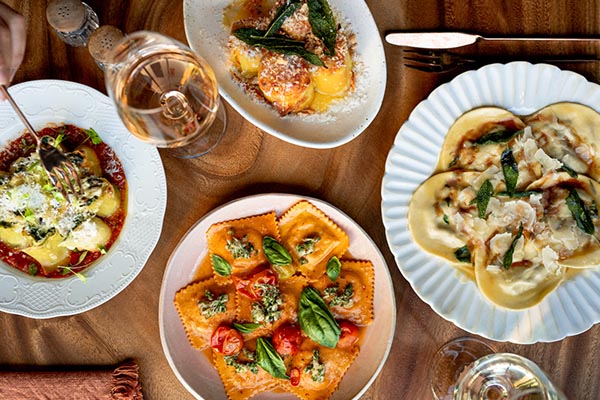 Isabella from Italian Street Kitchen recommends 15 easy ravioli & filled pasta dishes to make at home, that whole family will love.
Read More »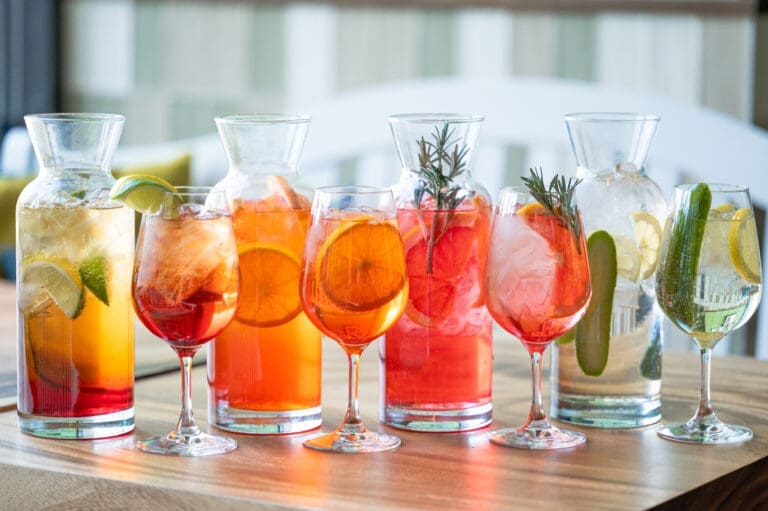 Isabella from Italian Street Kitchen talks about three of her favourite Spring pasta dishes, that will transport you to Italy.
Read More »