Summer is a magical time of year all over the world, but I feel particularly blessed to be able to bring some of the Italian traditions from my heritage, to sunny Australia. There's simply no better time to catch up with friends and family while enjoying delicious food and drinks. So today, I'll take you through my favourite Italian cocktails to sip this summer.
1. Summer Spritz
To start off, I have a special selection of Summer Spritz cocktails available for a limited time only. The original spritz comes from Veneto in Italy, where Prosecco was also born. It's believed that the drink originated during the 1800s when Austrians visiting Italy would dilute Italian wines with a 'spritz' ('splash' in German) of soda water, to make it more to their taste. Over the years, wine became Prosecco, and Italians started to supplement the drink with fortified wines, and then liqueurs. During the 1950s, the Aperol Spritz gained popularity and continues to grow in stature to this day.
In my Summer Spritz promotion, I have four fantastic varieties to choose from, so there should be at least one to suit everyone. The four-serving carafes are particularly good value, giving you a great excuse to get together with your loved ones and share a Summer Spritz with me.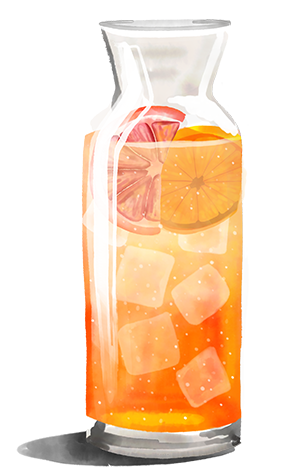 Aperol Spritz: Aperol / Prosecco / Soda
Glass $18
Carafe (serves 4) $55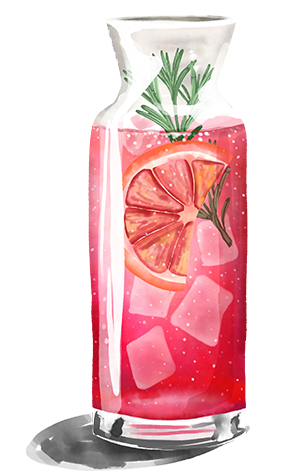 Peach Limone Spritz:  Aperol / Cinzano 1757 Bianco / Lemon Juice
Glass $18
Carafe (serves 4) $55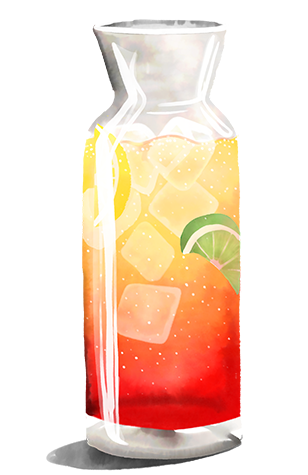 Berry Seltzer (low Carb): SKYY Vodka / Diet Cranberry Juice / Diet Ginger Ale / Soda Water
Glass $18
Carafe (serves 4) $55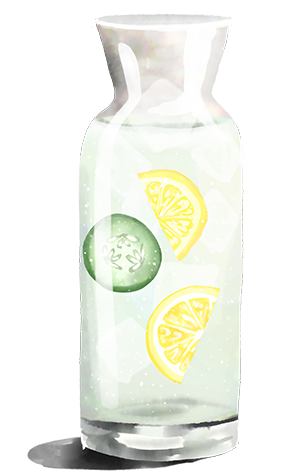 Orange Naked Spritz (Non-Alcoholic):  Lyre's Orange Sec / Lyre's Aperitif Dry / Mediterranean Tonic Water
Glass $15
Carafe (serves 4) $45
2. Americano
Don't let the name fool you, this is a classic Italian cocktail. Made with equal parts Campari, vermouth, and soda water, it was first created in a bar called Caffe Campari in Milan, where the owner actually invented Campari. It was named the 'Americano' due to its immense popularity among American tourists at the turn of the 20th century.
3. Negroni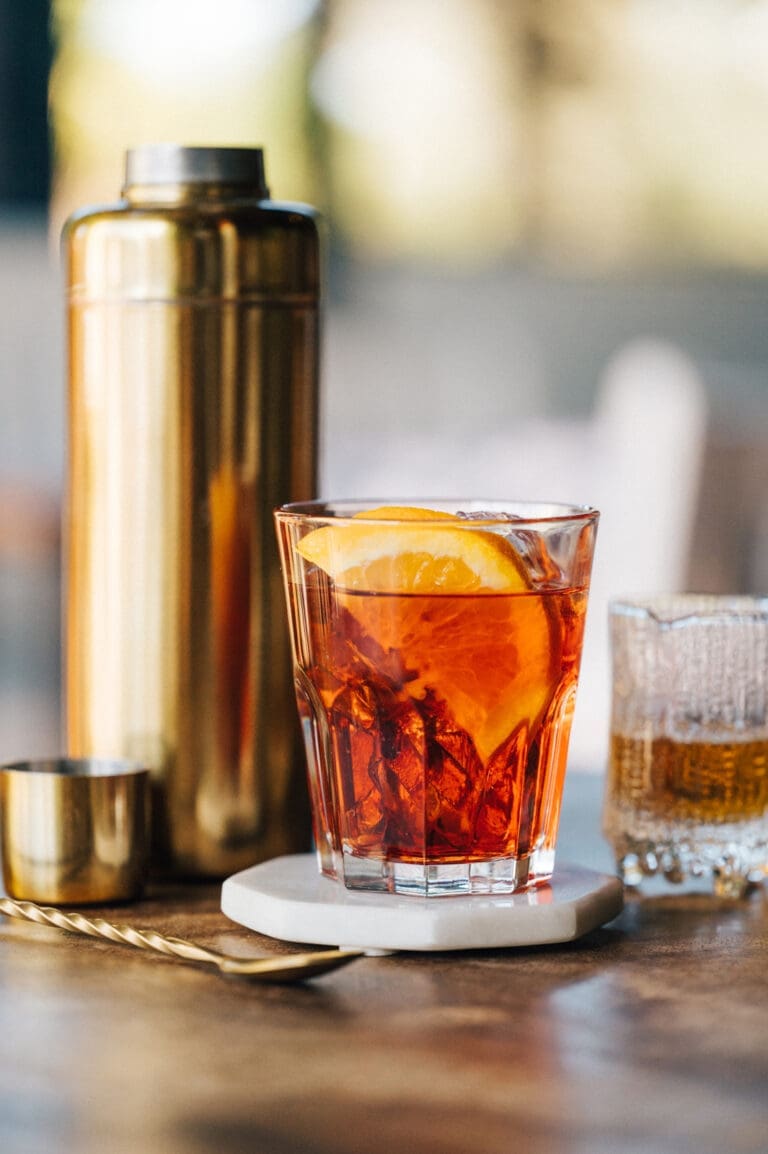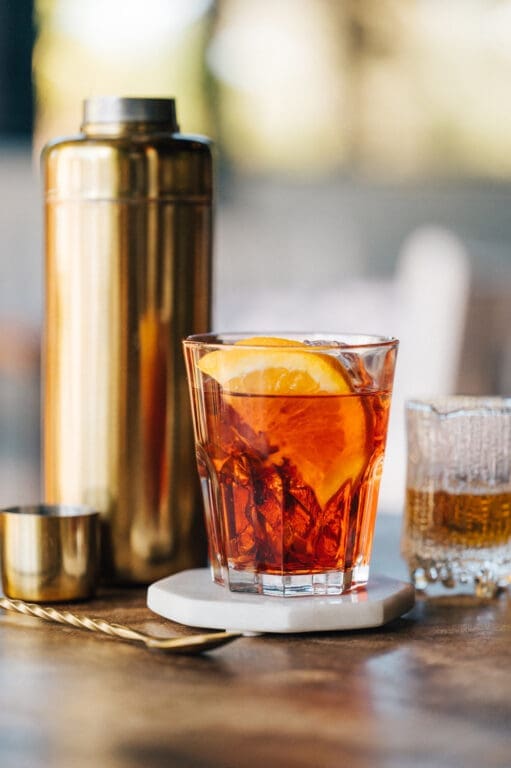 Negroni is a famous Italian cocktail with a striking ruby hue that I just can't resist. While the strong alcohol content and slight bitterness makes it something of an acquired taste, people tend to appreciate it more and more with time.
Popularity for the Negroni really exploded in the 21st century, but it was actually created more than a hundred years ago. The story goes that an Italian Count named Camilo Negroni visited his favourite café in Florence, and wanted something stronger than his usual cocktail, the Americano. His friend and bartender switched out the soda for gin and added an orange garnish to produce what we now know as a classic Negroni.
At Italian Street Kitchen, I serve the classic, as well as a Sicilian Negroni which uses blood orange gin; a great option if you appreciate a fruitier flavour. The classic version is also part of my incredible Italian Drinks At Sunset menu, which is available Monday to Friday, 5pm – 7pm. Along with some other superb specials, this menu features four fabulous cocktails available for $10 each. You can view the full details here.

4. Bellini
This is a gorgeous, sparkling Italian cocktail that's bursting with fresh flavour. The bellini was created in Venice during the 1940s, delivering a combination of bubbly Prosecco and sweet peach puree that is unbelievably refreshing! It's perfect in the summer during peach season, and I particularly appreciate one with lunch when the sun is out.
5. Amaretto Sour
This is another magnificent cocktail that uses amaretto. It was introduced to the public in 1974, as a simple mix of two parts amaretto liqueur to one part lemon juice. Over time people have experimented with the recipe in order to improve the taste, resulting in a modern version that I think is much more delicious. I make mine with amaretto, lemon, sugar, and egg white, which produces an amazing mix of sweet and sour that is very refreshing in summer.
6. Mojito-Cello
This is an Italian twist on the classic mojito, which is a traditional Cuban beverage. The mojito-cello still includes the rum, lime, mint, and soda used in the Cuban version, but instead of sugar, I add limoncello; a delightful Italian liqueur. I think that this extra citrus boost makes it even more enjoyable than the original.