Neutral Bay is a simply gorgeous part of Sydney and I'm so proud to have my restaurant here. In case you haven't had the chance to visit us, our stunning location is tucked away on Grosvenor Street and is open From Mon–Thurs 5:00 pm – 9:30 pm, Fri–Sat 11:30 AM – 10:00 PM, Sun 11:30 AM – 9:30 PM every day of the week to share the magical taste of Italy with you.
Today I'll talk about what makes Italian Street Kitchen so special and some of the incredible dishes I'm serving at the moment.
The ISK Experience
My family has lived in Rome for generations, so I'm about as Italian as you can get! When I came to Australia, I wanted to create a restaurant that pays homage to the traditional Italian recipes I grew up with but also enhances them with modern culinary techniques and my own flair. I aspired to offer this incredible food in a relaxed setting that welcomes everyone. Whether it's a special occasion with family, a romantic date, or casual drinks with friends, we're here for anyone who loves quality Italian cuisine.
Give your tastebuds a trip to Italy!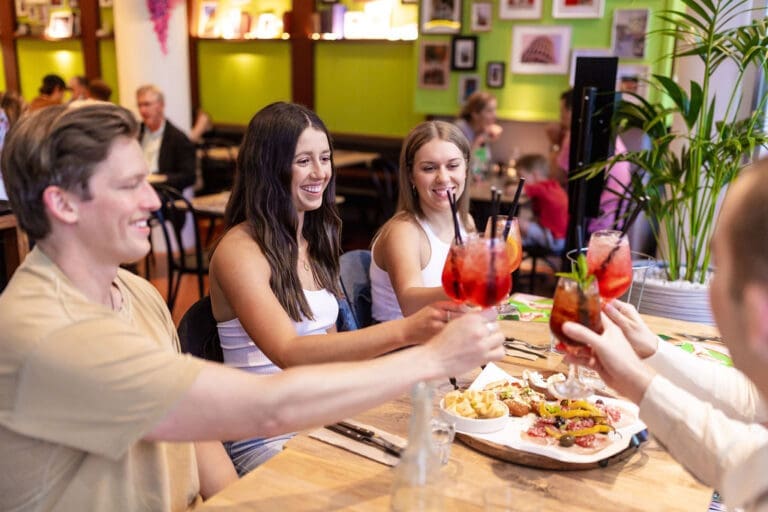 Fatto In Casa
Translating to 'made in house', Fatto in Casa is the celebration of making fresh pasta in house every single day; something I'm very proud of at Italian Street Kitchen. In addition to some of my traditional Italian pasta dishes like Gnocchi Bolognese and Lamb Ragu Casarecce, I'm currently serving three original seafood pasta recipes from my childhood, for a limited time only:
Blue Swimmer Crab Gnocchetti:
Gnocchetti is a very underrated type of pasta that is often considered a smaller version of gnocchi, but unlike gnocchi, it doesn't contain any potato. In this meal, I infuse the gnocchetti with parsley for a delightful dose of herby freshness. The blue swimmer crab I make it with is absolutely scrumptious and the dish is rounded out with cherry tomatoes, lobster reduction, gremolata, and chilli.
Seafood Fregola:
This was definitely a favourite of mine growing up in Italy with its phenomenal seafood symphony of king prawn, calamari, clams, and scallop. Fregola is a Sardinian type of pasta that is often thought of as the Italian version of couscous, and it softens just the right amount in this luscious sauce with chilli and cherry tomatoes. I top off the dish with a wonderful lemon pangrattato that delivers a refreshing crunch.
Want to try freshly made pasta at the best Italian restaurant?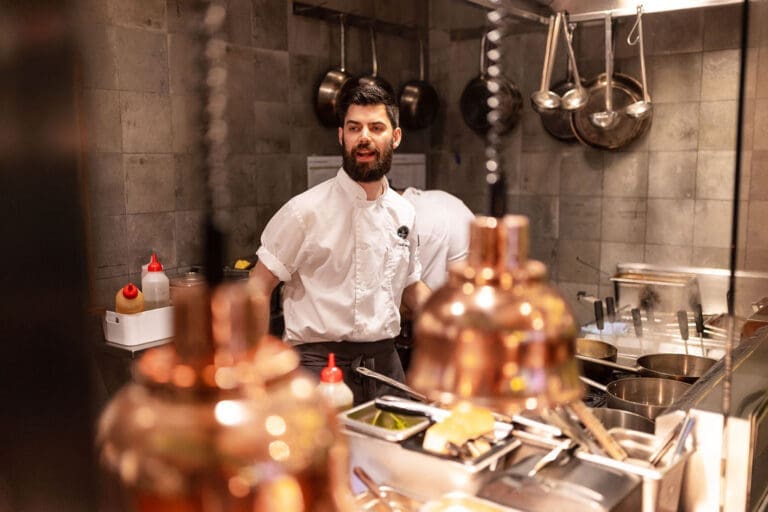 Garlic Prawn Spaghetti:
Spaghetti is the most popular type of pasta for good reason and it's taken to a whole new level when made fresh like we do at Italian Street Kitchen. The glorious fried garlic prawns are the centrepiece but you'll really love this dish if you appreciate food with a kick, as the meal is boosted with arrabbiata sauce, chilli, cherry tomatoes, capers, lobster stock, and peppery rocket.
Many More Italian Delicacies
We're certainly more than just a pasta restaurant though and I would encourage you to choose from our full array of authentic Italian foods. You can kick things off with my antipasti menu, which features Arancini Norma, Potato & Truffle Croquettes, and my Signature Antipasti collection, which allows you to try a variety of options. I have a fantastic range of pizzas that are prepared with our home-made pizza dough that is risen for 48 hours before serving. Then there are our other delectable mains like my Chicken Cotoletta, Snapper Acqua Pazza, and Steak Tagliatato name just a few. To complete your dining experience, be sure to sample my decadent dessert menu, highlighted by the Tiramisu, Ricotta Cannoli, and Amaretto Chocolate Pudding.
Special Bambini Menu For Kids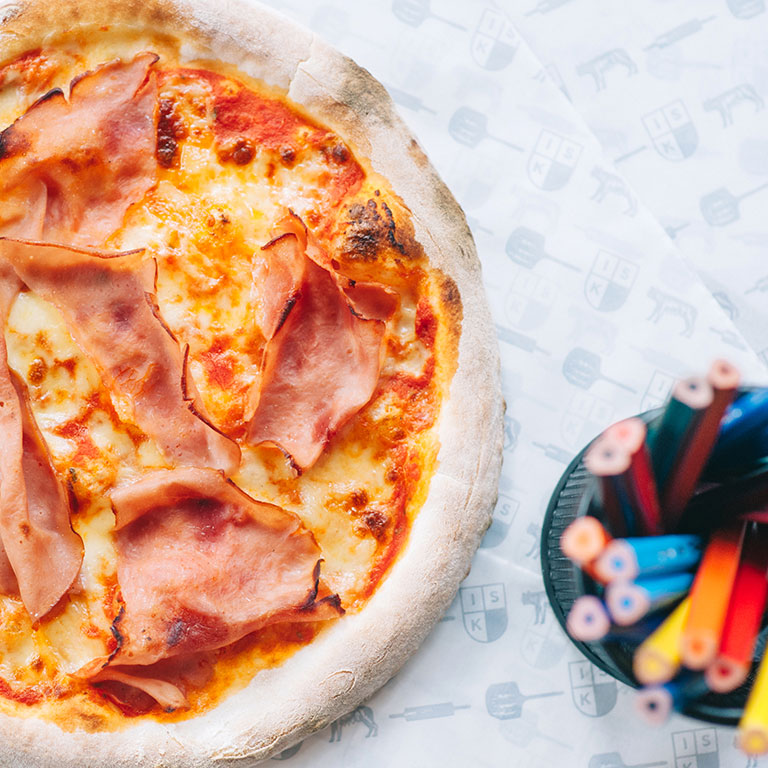 I really meant it when I said I want everyone to feel welcome and enjoy themselves at my restaurant, which is why I've created a special menu for kids 12 years and under for just $12 each. Whether they want Spaghetti Napoli or Bolognese, Ham & Pineapple Pizza or Margherita, your little ones will be getting the best quality version of the simple Italian meals kids love, and at a great value price. All kids' meals include a scoop of vanilla gelato too!
Want to try the most authentic Italian Restaurant Neutral Bay?