I'm incredibly excited about my beautiful new restaurant. It's part of the stunning Meriton Dining Precinct that is one of the best places to go in Parramatta. Honestly, it would be worth the trip just to see the exquisitely designed facilities even if you weren't eating. I'd certainly recommend staying for a meal though, as I'll be serving all of the delicious, authentic food that Italian Street Kitchen is known for. My new location is ideally positioned just a short walk from Parramatta Train Station and I'm striving to establish its reputation amongst the best restaurants Parramatta straight away.
The ISK Difference
For the locals who may not have been to Italian Street Kitchen before, I wanted to explain why it should be first on your list of the best places to eat in Parramatta. I was lucky enough to grow up in Rome with my family being in the restaurant business; so traditional Italian food has always been part of my life. This has given me a tremendous appreciation for our cuisine and the importance of fresh, premium-quality ingredients. I've travelled throughout Italy, Australia, and around the globe to source the absolute finest ingredients so that I can produce the very best Italian meals. My vision was to combine these amazing ingredients, traditional Italian recipes, and modern culinary techniques in a fun, relaxed atmosphere, and this is how Italian Street Kitchen was born.
Want to experience the finest of Italian restaurants in Parramatta ?
A Journey Through Italy For Your Tastebuds
Here are some of the authentic Italian dishes you can enjoy at my restaurant, with recipes coming from all over the country:
Antipasti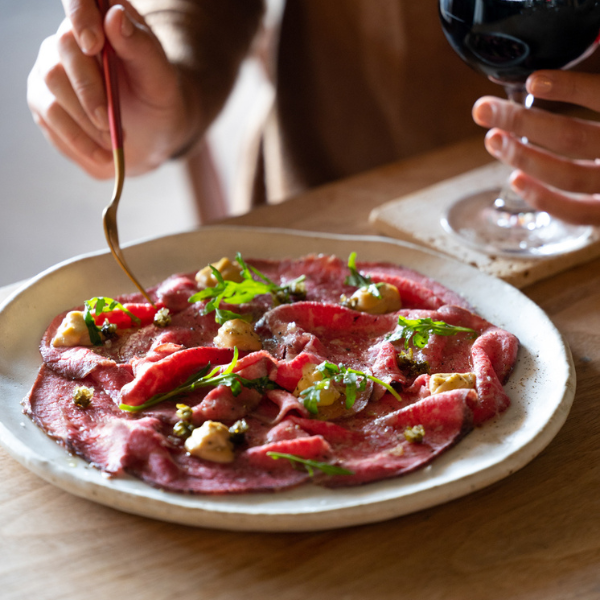 Antipasti translates to 'before the meal' and is the Italian name for starter or entrée. It's the best way to begin your feast and if you're in a group looking for food places in Parramatta, it's a great excuse to order a few different dishes to share, so that everyone can try a bit of each. Some of the highlights include my Wagyu Carpaccio, featuring Mayura Wagyu roast beef, thinly sliced with salsa tonnata, crispy capers, and thyme. The Arancini Norma treats you to crispy risotto balls filled with eggplant, tomato, and mozzarella, served with arrabbiata sauce. Then my Calamari Fritti is always a hit; flour dusted, golden fried baby calamari, with squid ink aioli.
Looking for lunch places in Parramatta? Check out our special Lunch Menu!
Pizza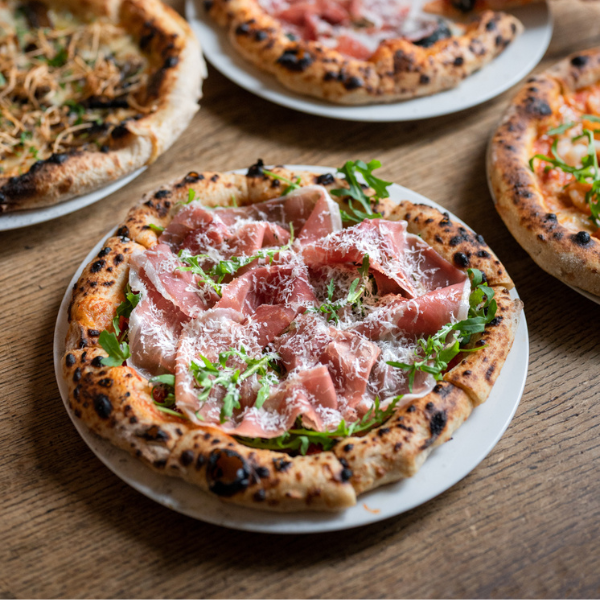 While we're talking about dishes that are perfect for sharing, you can't go past pizza. This delicious food is conveniently sliced, so I recommend ordering a few different toppings, allowing the whole table to try a variety of options. The classic Margherita is an excellent selection for just about everyone, with a tomato base, fior di latte cheese, and basil. Some of my other favourites include the Prawn & Nudja, comprising a tomato base, fior di latte cheese, marinated chilli & garlic prawns, spicy pork nduja, roasted cherry tomatoes, capers, and rocket. And the Prosciutto, which showcases gorgeous prosciutto D'Abruzzo with a tomato base, fior di latte cheese, rocket, and Parmesan. Our famous home-made pizza dough is risen for 48 hours, then it's baked light and crispy in a wood-fired oven.
Searching for Italian places to eat Parramatta? Here's our full menu!
Pasta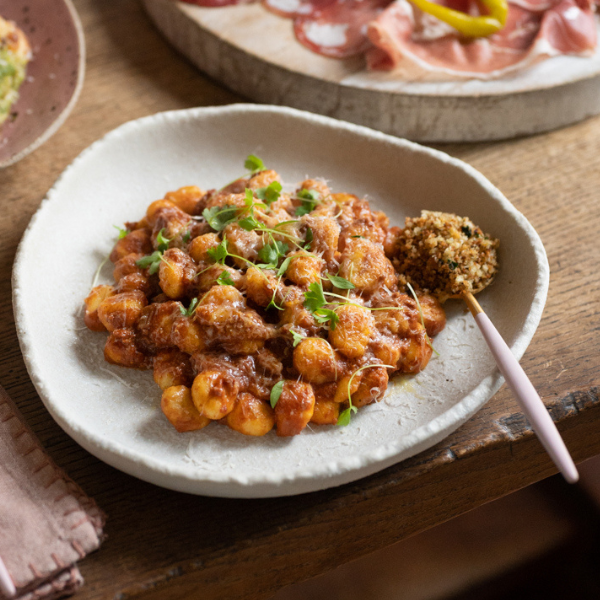 Along with pizza, pasta is the food that Italy is best known for, so I could hardly call my restaurant, Italian Street Kitchen without some pasta that will knock your socks off. All of my pasta is made fresh in house every morning, and as I hope you'll find out soon, this makes all the difference in the world. Dishes to look out for include my Gnocchi Bolognese, containing slow-cooked beef Bolognese, Parmesan, and pangrattato, and my sumptuous Pumpkin & Ricotta Rotolini with pasta sheets rolled and filled with butternut pumpkin and ricotta, amaretti biscuit, burnt butter, sage, and Parmesan; it has a taste and texture that can't be beat!
Book Your Table At The Best Place To Eat Parramatta
If your search for Parramatta restaurants has brought you here and now you're craving some of these amazing dishes, just click here for our bookings page.