Pasta is a staple in the Italian diet, and for a good reason.
Pasta has become one of the most popular dishes around the world because it is delicious, filling, simple to make and always satisfying. We Italians have been making pasta since at least 400 BC when they started using flour ground from wheat with water to create dough and rolled them out into shapes for boiling or frying.
Pasta – served after entrées and before meat or fish courses – is another delectable example of traditional Italian creativity. There's never a dull dish with over 300 distinct types — from the most common ones such as spaghetti and rigatoni to the oddly-named local varieties of freshly made pasta and a virtually infinite number of sauces that can be used with them.
Pasta is the most popular dish here in Italy (arguably more than pizza), and many would say it's one of the main reasons we Italians are so passionate about good food. In the 'Penisola', every region has its specialties and dishes influenced by history, local ingredients or tradition.
When searching for an "Italian restaurant near me", one is definitely seeking the best of the best. Here are the 10 most popular pasta dishes in Italy that you will be sure to find in any Italian restaurant in Sydney:
Rigatoni al Pomodoro 
Rigatoni al Pomodoro has got to be one of the quickest and most simple Italian pasta recipes, but trust me, it is far from bland. Use juicy, delicious sun-ripened tomatoes without overcooking them, or high-quality canned peeled tomatoes with a bit of garlic and fresh basil leaves to add fragrance during cooking. To add a Mediterranean touch to the finished meal, sprinkle some parmesan and place a fresh basil leaf on top as garnish.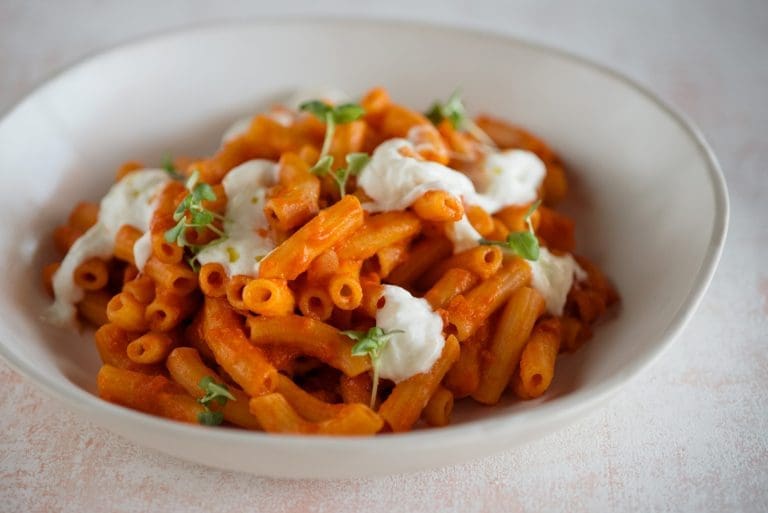 Spaghetti gamberi
Spaghetti ai gamberi e spinaci is a simple yet delicious dish, perfect for a light summer meal. The secret is using quality ingredients, and be wary of not overcooking the prawns. By doing this, you should have no problems at all creating this perfect Italian pasta dish.
King prawns are an excellent complement to chilli, and adding some to the dish adds a little spice and interest. Fresh (seeded) chillies or dried chilli flakes can be added too if you wish. Chopped tomatoes can be included or left out in this dish, but If you're going for the real Italian, I would advise to keep the tomatoes as they keep the pasta fresh and moist.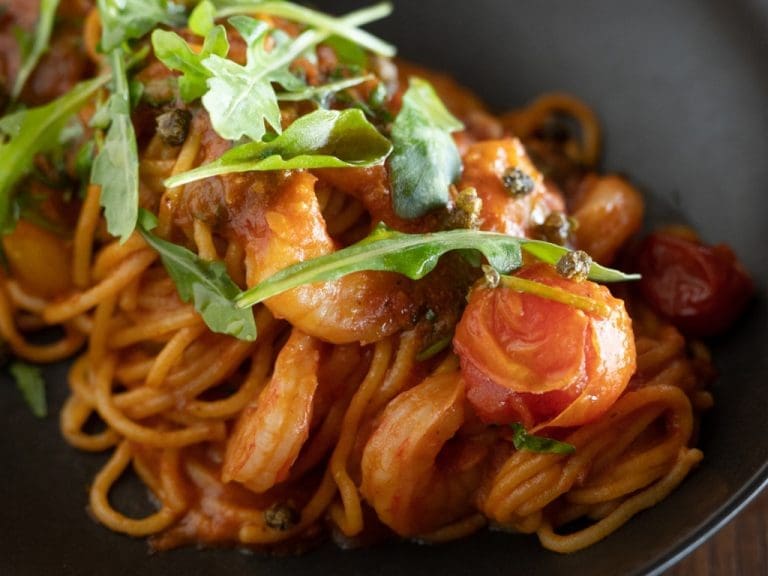 Cacio e Pepe
Meaning 'cheese and pepper', this popular Roman dish comprises only two simple ingredients – black pepper and Pecorino cheese – with no additional components aside from pasta. Once again, the term 'simple' does not imply 'easy'; the goal is to achieve a delicious and creamy sauce by carefully combining grated cheese (and ground pepper), stirring till melted. To soften the cheese, add some of the hot cooking water from the pasta high in starch. Cacio e Pepe is an art only a selected few can truly execute.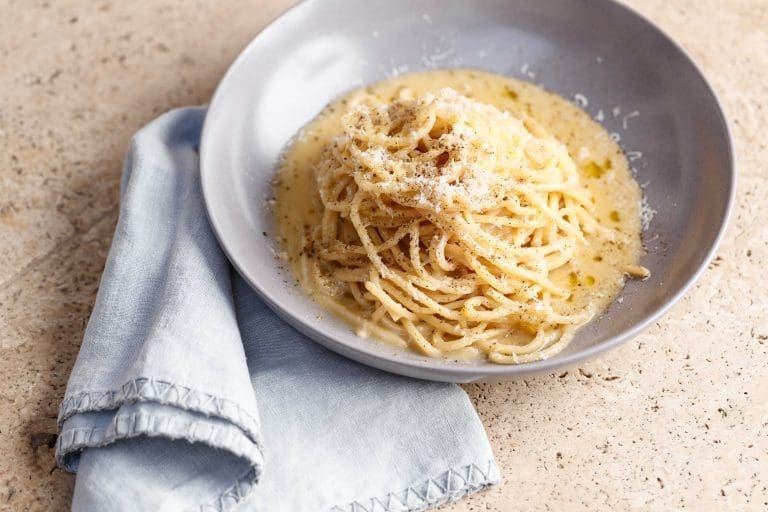 Gnocchi alla Bolognese 
Gnocchi alla Bolognese is a well-known Italian pasta dish originating from Bologna. The dish consists of gnocchi and a rich ragù made with beef (sometimes pork) and tomatoes as the two primary ingredients. Although the appearance is similar, this Italian pasta dish bears little or no resemblance to the spaghetti bolognese known across the world.
In fact, in Bologna, the world-famous ragù alla bolognese meat sauce is never served with spaghetti. When Bolognese isn't served over fresh gnocchi, you'll more often find it on a bed of some other ribbon-like pasta, such as fettuccine or pappardelle.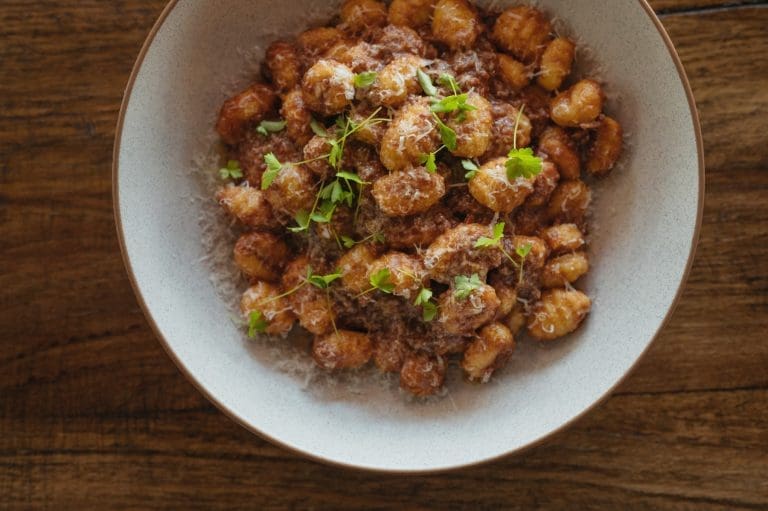 Spaghetti Alle Vongole 
Spaghetti Alle Vongole is a simple yet delicious pasta dish with only two key ingredients: Vongole clams and spaghetti. Secondary ingredients, particularly tomatoes, have sparked a fierce debate among pasta lovers. Many adore the original dish without tomatoes, otherwise known as the Bianco version, while the others prefer the version with sliced tomatoes or a tomato paste.
Carbonara 
The Carbonara we know today is made by tossing spaghetti with guanciale (cured pork jowl), egg yolks, and Pecorino Romano cheese. Despite its simplicity, this dish remains one of Rome and the world's favourites.
There are a lot of questions about Carbonara when you first start making it. What kind of bacon should be used? Should the whole egg or just the yolks be included? Is cream required? What cheese do you put on top? Most chefs would agree that while the eggs shouldn't overcook, they should be creamy rather than scrambled.
Pancetta or guanciale, bacon, eggs, black pepper, and cheese (Pecorino Romano or Parmigiano Reggiano) are classic Italian ingredients. Onions or garlic might also be used. Add the spaghetti or rigatoni to the pan with cooked bacon. Allow the heat to cook the raw egg slightly before turning off the heat and mixing it in. Grate a lot of black pepper over the top just before serving and top with plenty of cheese. Simply amazing!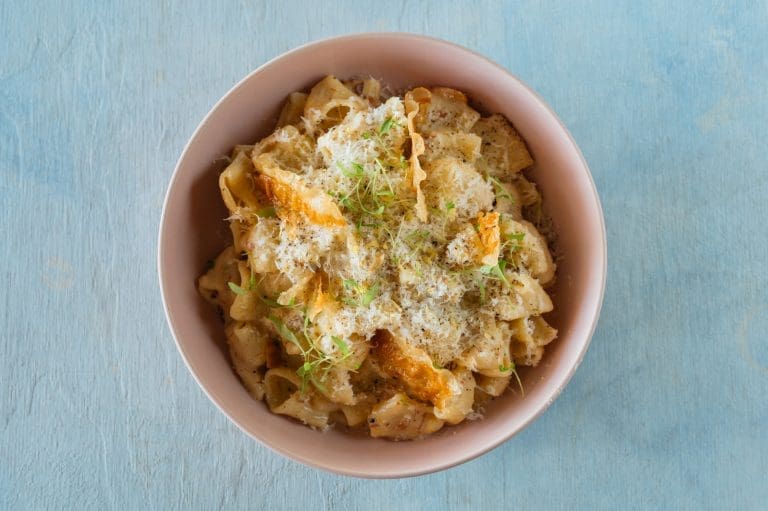 Fusilli Pesto alla genovese 
There are many forms of pesto in Italy, depending on the region you visit and the local produce available. The pesto we all know and adore is alla Genovese (from Genoa).
Variations of pesto differ from family to family. Basil, pine nuts, olive oil, garlic, and Parmigiano Reggiano are the most popular classic ingredients. French beans and potatoes are sometimes added for extra flavour, even though the pesto itself is always enough.
Pasta alla Norma
The Sicilian city of Catania is home to a typical pasta dish called Pasta Alla Norma, which mixes local Mediterranean ingredients such as eggplant/aubergine. The name was inspired by Nino Martoglio, a Sicilian poet and writer who quoted that the exquisite food resembled Bellini's masterpiece "Norma."
There are only a few ingredients in this dish, but the high-quality product and the complementary pasta choice that results in taste bud-tingling tastes make every Italian pasta meal so delicious. You'll need eggplant, flavourful and ripened tomatoes, salted ricotta cheese, garlic, basil leaves, olive oil, salt, and black pepper for this recipe. Remember to salt the eggplant before cooking it to get rid of some of the bitter fluids. This delicious but simple meal is a crowd-pleaser every time with low-cost ingredients. It's quick, easy to make, and perfect for vegetarians.
Spaghetti alla puttanesca 
This is another loved 'last-minute' Italian pasta dish, which is quite popular in Naples and Southern Italy, especially during the summer when the tomatoes are at their best and the weather too hot to spend long periods in the kitchen. It's a more complicated version of spaghetti al Pomodoro with capers, oregano, and delicious black Gaeta olives for that unique savoury flavour.
La Lasagna 
This rich, one-dish meal is made from layers of homemade, usually spinach-flavoured fresh egg lasagna pasta covered with béchamel sauce and a tasty meat sauce known as ragù alla Bolognese.
Finally, lasagna alla Bolognese is topped with Parmigiano-Reggiano and baked until fluffy on the inside while being golden brown on the outside. This oven-baked classic comes from Emilia-Romagna and Bologna specifically. Ragù alla Bolognese is also the foundation for Lasagna, a well-known and much-loved dish across the world.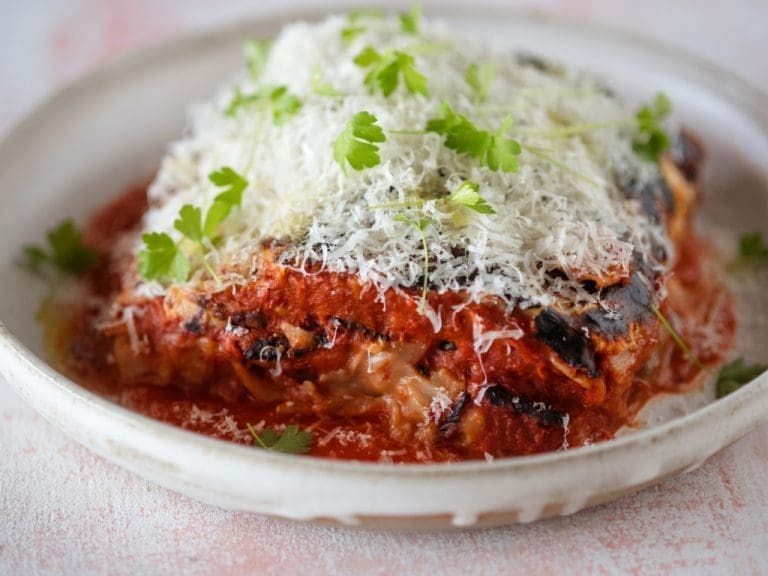 Pasta is a dish that spans the entire globe and has become an integral part of many cultures. The different variations of pasta dishes in Italy highlight the diverse cultural influences on this beloved food and how Italy's regional cuisines change with its geography. If you want to experience pasta as the Italians do, I recommend ordering one or more of these 10 most popular Italian pasta dishes next time you're out for dinner.
Come try out our variety as an option – only here at the best Italian restaurant, Italian Street Kitchen!