Whether you were rushing out the door this morning and didn't have time to pack a lunch, or you knew it would be a tough day and would need to treat yourself to a lunch out, finding just the right midday meal can be a challenge.
Fortunately, you won't need to spend the entire morning trying to figure out the best places to eat lunch in Sydney. Italian Street Kitchen makes that decision so easy, by 9.05am you'll be perusing the menu deciding what you'll have when you get here.
So, what is it that makes us one of the best places for lunch in Sydney?
Aside from having locations in three (soon to be five) spots around Sydney, employing staff who are helpful and friendly, and creating restaurants with upbeat and comfortable interiors, we have carefully created menus that will make Italian Street Kitchen your new weekday go-to as the best lunch in Sydney.
Healthy options
Do you ever head out for lunch then spend all afternoon regretting the greasy, oversized meal you ate at midday?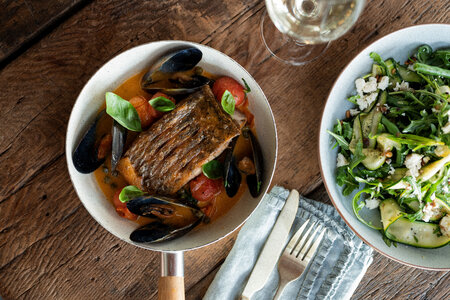 Big meals can leave you feeling slow and uninterested in dinner, but a healthy or lighter meal at lunch will leave you feeling energised and ready to tackle the afternoon.
Filling options
There's nothing that builds up an appetite like a draining morning at work, and there are definitely days when you know that a salad just isn't going to satisfy you.
In that case, Italian Street Kitchen serves a variety of filling meals that will do much more than just touch the sides, and will help you power through the afternoon on a full stomach.
Our Rotisserie Chicken is the perfect meal to share with a friend or colleague. Hearty, warm, filling, and exceptionally flavourful, this is leagues above anything you could warm up in an office microwave.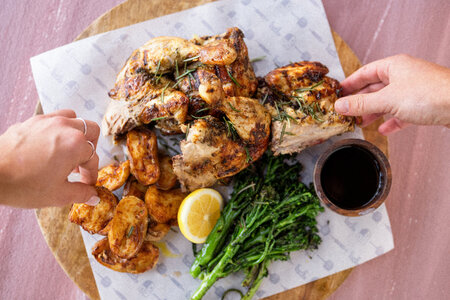 For the meat lovers out there, anything from the Bistecca Fiorentina to the Gnocchi Bolognese. These dishes are ideal for longer lunches or days when you know you'll be staying a little late and will need a full meal to get you through the day.

Italian Street Kitchen near you
There are three awesome Italian Street Kitchen restaurants where you can find the best lunch in Sydney. Here's when you can stop by for a weekday lunch at each one.
Neutral Bay: Open for lunch every day of the week! Grab a lunch special Monday – Friday and enjoy a complimentary drink on us.
Meadowbank: Take yourself away from the daily grind at work and find out for yourself why Italian Street Kitchen is one of the best lunch spots in Sydney!
Newstead: Conveniently located in the heart of Brisbane's industrial retail and dining precinct, our Gasworks restaurant is the perfect spot to catch up with friends or family over a delicious lunch or dinner.
Bella Vista: Now open!