If you search for "Italian restaurants near me" you'll most likely find an authentic restaurant close by… And if you're lucky enough to live in either NSW or QLD, there's a really good chance that Italian Street Kitchen is one of those restaurants!!
But let's get onto the magic of the Italian pizza dough...
This blog covers a step-by-step guide on everything that's required to understand the best Italian pizza dough, and why it's important to get your process right. Everything from what type of flour to use, kneading technique and cooking time is absolutely essential if you want to create an authentic pizza that tastes like ours!
Baked in a wood-burning oven, a generous topping of fresh tomato sauce, creamy buffalo cheese, and fresh toppings – with a pizza like that, who needs a lover… Seriously!!!

An excellent Italian pizza is not only a meal; it's also an expression of exquisite tastes that explode in your mouth and cause you to exclaim… MAMMA MIA! *Chefs Kiss*
We talk about how great authentic Italian food is all the time, not just because we think indulging is a soothing and gratifying experience, but also because we understand the process and care needed to be referred to by your customers as the best Italian restaurant. 
Everything needs to be meticulously planned. The produce, the process of creation from dough to cooking, and of course the service.
There are 5 specific factors to be considered for the perfect Italian Pizza. These variables are: the base, the sauce, the cheese, the toppings, and the cooking method. 
Here we would like to share a few notes on how you can become the perfect Pizza critic when dining at your local Italian Restaurant Sydney, regardless of the type of flour used to make the dough or the pizza style they serve.
Types of Italian Pizza Dough
As we know Italian Food differs in flavours and textures from region to region and Pizza is no exception. But when it comes to Pizza making there are 2 regions that always emerge: Pizza Napoletana and Pizza Romana, both of which taste amazing in their own unique way!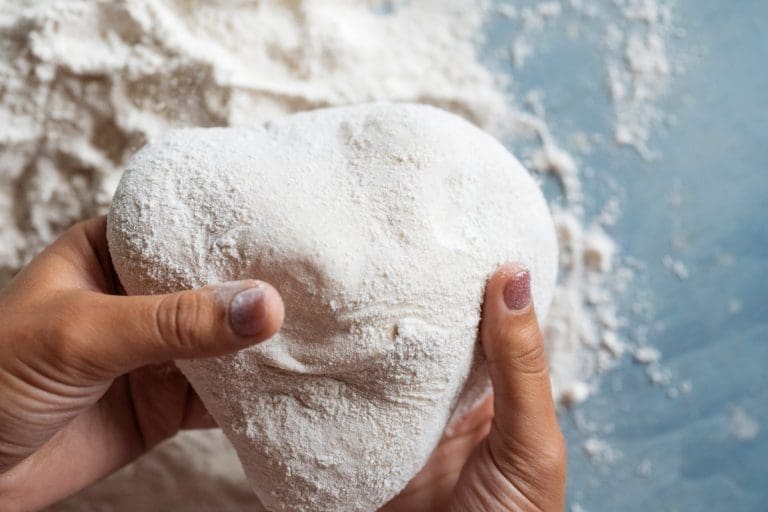 Pizza Napoletana 
Napolitans, for example, who are certain that no one else in the world understands anything about pizzas prefer a thicker base with a rim. The genuine pizza Napoletana is soft and thin – simple to fold and consume on the go if necessary – except for its edge, which is generally thicker in order to enclose toppings. Pizza Napoletana is fast cooked in a wood-fired oven at very high temperatures which helps increase the creation of air bubbles in the Italian Pizza dough to create that puffed up look.
Pizza Romana 
In Rome, the bases are thinner and lack a rim, so Roman toppings tend to be thicker and stay in place without. Although new trends have tempted many Romans lately, they prefer their pizza this way. Traditional Roman pizza has little of a visible edge since the dough is rolled out and flattened with a rolling pin that takes all of the air out of the dough. It's then stretched over a finger before a longer cook in the oven, giving it a rusk like texture leaving you with a light, thin and crispy masterpiece.
Now… What does it actually take to make an authentic Italian pizza dough?
Here's a few tips if you ever want to attempt to replicate the process at home… But you've been warned…It is extremely hard to get all the elements right and some of our chefs have mastered their process through a lifetime of trial and error.
Flour Power 
The secret to the perfect Italian Pizza dough is the type of Flour.
In order to make the best Italian Pizza Dough, you need to employ the ingredients Italians use, which beautifully captures the flavours and textures of the Pizza. The best flour to use is the Italian 00, 'doppio zero'. 00 flour is finely ground and helps create a lovely, smooth authentic dough. 
The trace shard of the refined 00 types of soft wheat is eliminated. Because bran can damage the dough's gluten strands and disrupt its suppleness, it should not be used in most traditional Italian pizzas or other Italian pizza varieties.
Because the flour "doppio zero' used for different Italian pizza types is so fine, it doesn't require much water to knead it. Additionally, because the flour has a good protein content, it doesn't take too long to develop the perfect gluten structure that is required and prevalent in Italian pizza recipes' crust.
All you need is flour, water, yeast, and salt, which may be used in different quantities and ways to make your pizza as thin as the Romans or thick as the Neapolitan.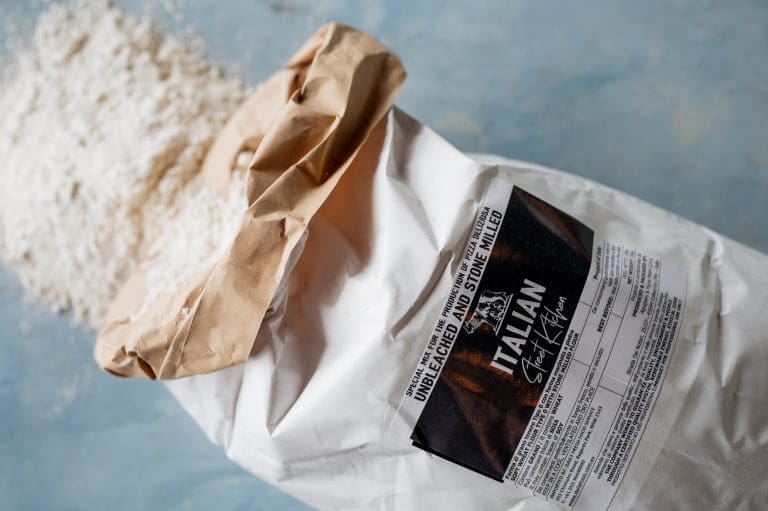 Instructions to prepare your dough 
Firstly, to prepare the

Italian pizza dough,

pour the flour into a large mixer bowl. Then In a smaller bowl add luke-warm water and then the yeast, mix gently until the yeast is dissolved.

Turn the mixer on with the hook inserted on medium to low speed and begin adding water bit by bit ensuring you wait for the previous dose to be absorbed by the flour.

Knead the dough until it is smooth and then Keep kneading for around 15/20 minutes after it reaches that point.

Add salt and continue mixing until the salt is completely combined with the dough.

Once the salt is absorbed, remove the dough from the mixer and knead with your hands until it becomes a large ball.

Place your

Italian pizza dough

in a large bowl, cover with a clean humid cloth, then let it rise in the oven with the light turned on.

Ideally, you should let the dough triple in size (at least 3 hours) but, if you are feeling impatient ensure it has at least doubles in size (1.5 hrs).

Once risen, transfer it to a work surface.

Divide the

Italian pizza dough

into 4 equal parts and shape them into balls using your hands. Then, cover them with a clean cloth and leave to stand for 30 minutes at room temperature

Now, depending on your desired thickness, roll out each ball and there you have it!
Expert tips for the perfect Italian Pizza Dough
If you don't want to use the dough immediately make sure it is properly cling wrapped and not left laying around as this will dry the dough out. Once cling wrapped, place it in the fridge until needed.
If you find yourself with some leftover dough it can also be frozen! Kneaded dough can stay in the freezer for several months, so you always have a quick and easy meal choice!
So remember… The dough is responsible for the pizza's unique texture which combines and holds all the flavours together and transports you to Italy in a singular bite!
Now that you have the knowledge to become a pizza critic and understand the differences of pizza styles, I am sure we can all agree that making an authentic Italian pizza is an art that only a true romantic can master.
Now it is up to you…
Do you want to make pizza? Or do you want to eat pizza?