West Village located in West End, Brisbane is a neighbourhood like no other. Inspired by its inner-city suburbs history and culture, West Village is home to 1200+ contemporary apartments, an array of bars and restaurants, brews and art galleries. Down below are 5 of the best things to do when visiting Brisbane's most unique Village complex.
Italian Street Kitchen meets West Village!
Italian Street Kitchen is known for its traditional Italian street food with a modern twist—think Nonna's home cooking but set in the stylish streets of Italy. It's the sort of food that can take you from a daytime affair with family into a social gathering at night with friends sipping on classic Italian cocktails and wine. With restaurants in many different locations, Italian Street Kitchen is bound to provide great meals, drinks and entertainment. This is a must-stop for all Brisbane visitors!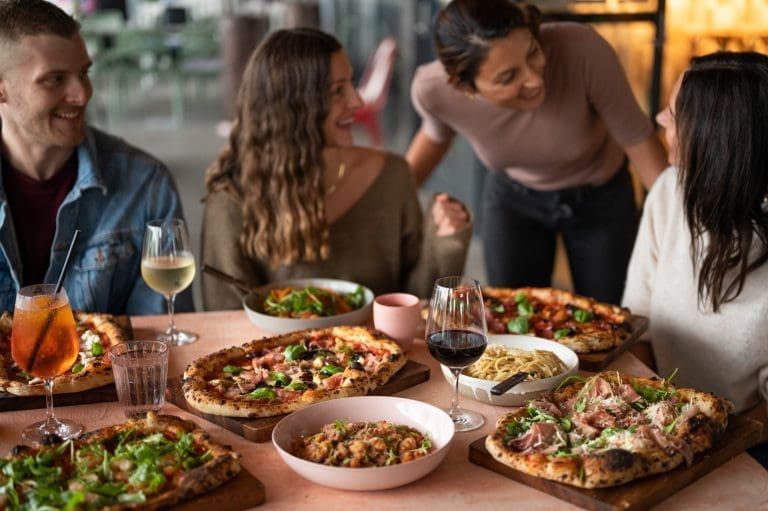 The Brisbane Festival (YES, It's back!)
The Brisbane festival is back and this year it's coming to West Village! From the 3rd to the 25th of September the gardens of West Village will be glowing with extinct and endangered floral illuminations to follow the theme – Brightly Brisbane. You don't want to miss this free and enchanting wonderland experience.
Metro Arts to indulge in creativity!
Metro arts is West End's first live theatre in 25 years and is a must-stop spot when visiting West Village. Metro arts features an underground theatre, two galleries, two rehearsal rooms and the Factory Lane outdoor precinct, box office, café and bar.
Throughout Metro Arts' many venues, artists are taking risks to push the boundaries of their creativity and showcase their experimental art. Metro art also offers low cost short and long term venue space for creative businesses, photoshoots, rehearsals, exhibitions and more in support of the wider artistic community. For those interested, the new Metro Arts building also presents an annual program of contemporary and experimental performing and visual arts. The performances include artists from the very daring to those who are still developing their work, so go ahead and explore these great up and coming artists!
All the Green Things
All the Green Things is a beautiful plant nursery located in West Village. Curated by some of the most passionate plant people in the country; local staff will be able to give you recommendations from ideas on planning your own indoor jungle to sustainable eco-living products. Whether you are looking to buy or simply be inspired, All the Green things will blow you away. These guys really do have all the answers!!
Creative Kids Brisbane
Did you know that Creative Kids Brisbane has a studio in West Village? What better way to spend the day with the whole family than getting your hands dirty and making some awesome art! Creative Kids is open Monday – Friday from 9-11 am for all ages and abilities. Each day has a different focus, Monday being magical Monday, Eco Tuesday, art + science Wednesday, sensory Thursday and construction Friday!
The daily activities focus on exploring materials and creating art in your own way, without being told what or how to do it. Creative Kids aims for children to most importantly have fun, ignite creativity and engage with children and adults in creating something with their own hands.