Hungry for delicious pizza in Meadowbank? Looking for a truly unique Italian restaurant in the Epping area? Whether it's for a casual meal or a special occasion, Italian Street Kitchen Meadowbank is the perfect spot to enjoy incredible Italian food – with waterfront views of the Parramatta River to complete the experience.
But what makes our Italian restaurant menu different? It all comes down to the premium quality ingredients in each and every dish. Whether we're sourcing produce from Italy's historic food regions or our local shores, we've travelled the globe to deliver you the best of authentic Italian food. 
Choose from authentic Italian pasta dishes like our Mezze Maniche with carbonara sauce, cured pork cheek and lemon zest, and spaghetti with hand-made beef meatballs, Napoli sauce, parmesan cheese and fresh basil. Dig into a classic wood-fired pizza, cooked to perfection in our Roman-style pizza oven. Try our melt-in-your mouth lamb shoulder, slow-cooked for 8 hours and served with basil pesto. 
In the mood for smaller share plates? Graze on creamy cheese croquettes, crispy pumpkin arancini, warm polenta bites and a selection of other light bites.
Garlic & herb infused, + add mozzarella or nduja

Hand made beef meatballs with Parmesan & mint, arrabbiata sauce

Marinated in garlic, chilli & herbs

Bolognese arancini & Parmesan

Pumpkin arancini & Parmesan

Mac & Parmesan cheese croquettes

Flour dusted, fried baby calamari & garlic aioli

Crispy potato chips & aioli

Napoli sauce, pecorino, Parmesan & parsley

Baby cos lettuce, Spanish onion, mint, parsley & lemon dressing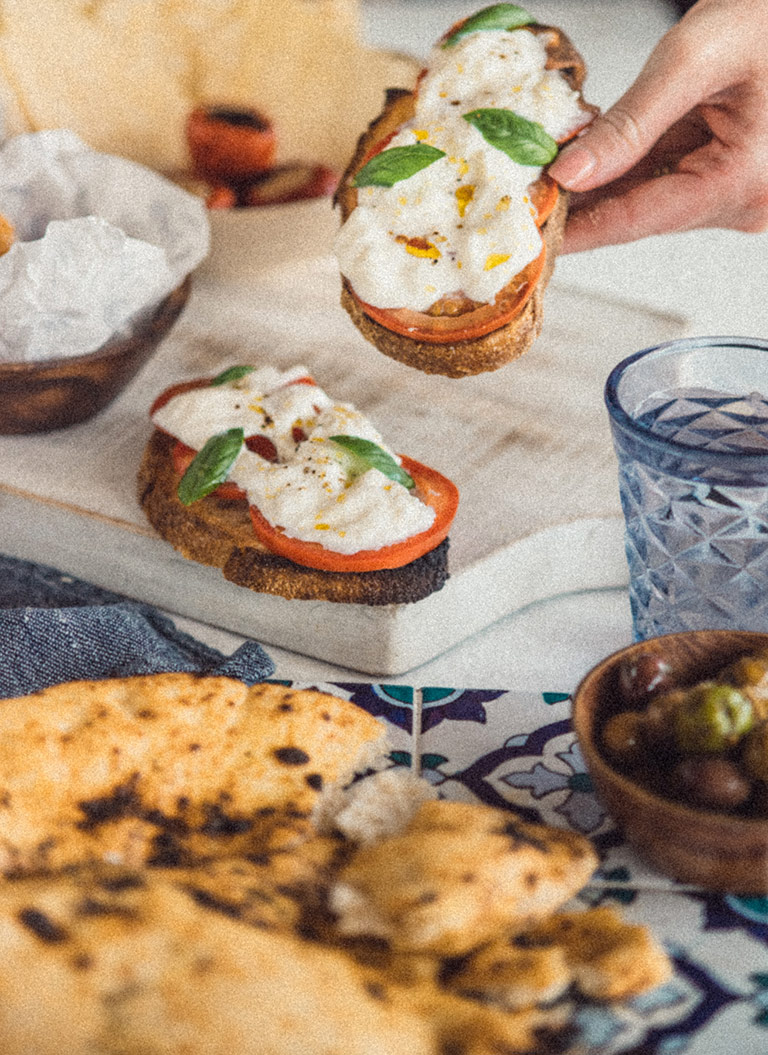 Our home-made pizza dough is risen for 48 hours.
Then it's baked light and crispy.
Tomato, mozzarella & basil

Tomato, buffalo mozzarella, Parmesan & basil

Tomato, mozzarella, Calabrese spicy salami, Spanish onion, mushrooms & basil

Tomato, mozzarella, ham, artichokes, mushrooms, Kalamata olives, Parmesan & basil

Tomato, mozzarella, prosciutto di Parma, rocket & Parmesan shavings

Tomato, vegan mozzarella, eggplant, mushroom, zucchini & capsicum

Tomato, mozzarella, porchetta, nduja, guanciale (cured pork cheek), finocchiona & basil

Tomato, mozzarella, pineapple, smoked ham & oregano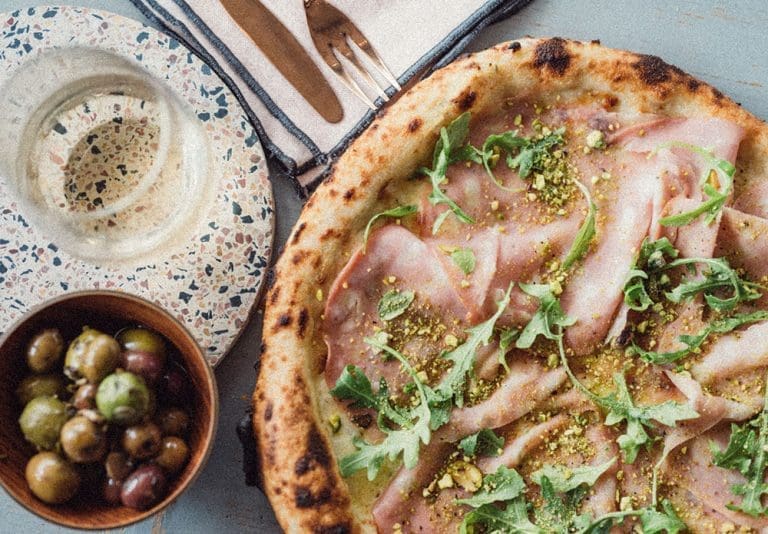 Anchovies, Ham, Mushroom, Olives, Onion, Parmesan Cheese, Shaved Parmesan, Salami, Pesto, Nduja

Beef Meatballs, Prawns, Chicken, Artichokes, Buffalo Mozarella, Vegan Cheese, Porchetta, Prosciutto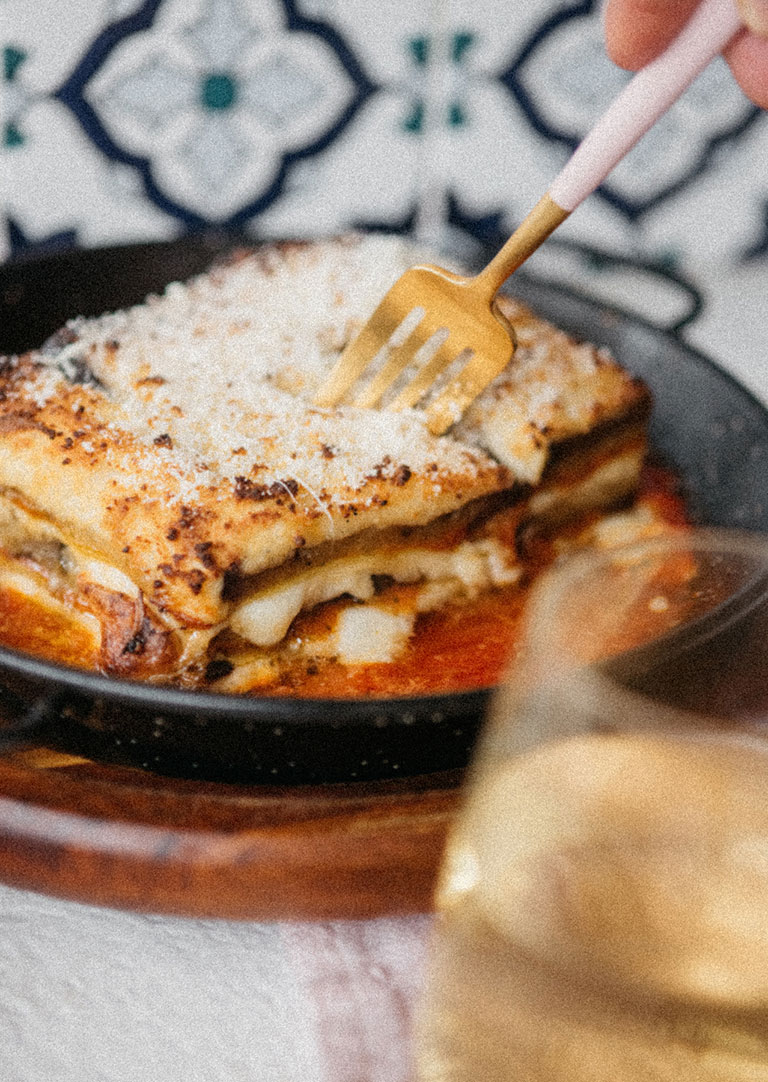 Gluten free pasta available +$2. Please allow extra time.
(However, our environment is not gluten free).
RIGATONI AMATRICIANA

17/22

Rigatoni, Napoli sauce, guanciale (cured pork cheek), pecorino cheese, fresh basil & chilli

CARBONARA MEZZE MANICHE

18/23

Mezze Maniche, carbonara sauce, guanciale (cured pork cheek) & lemon zest

Beef bolognese, olive oil & Parmesan

SPAGHETTI MEATBALLS

19/24

Hand-made beef meatballs, Napoli sauce, Parmesan cheese and fresh basil

GARLIC PRAWN SPAGHETTI

21/26

Napoli sauce, rocket, cherry tomatoes, garlic, chilli, capers & marinated zucchini

Authentic beef lasagna in Napoli sauce

Mozzarella, eggplant, bechamel, Parmesan & Napoli sauce
300g Hanger steak, 8 year aged balsamic vinegar served with panzanella salad

700g black diamond T-bone, red wine reduction served with peppery rocket

300g Wagyu Scotch, red wine reduction served with chips

Rotisserie Chicken

19 / 35

Marinated rotisserie chicken, served with broccolini & roast potatoes

200g Barramundi, mussels, lobster stock, roasted cherry tomatoes, crispy capers & seasonal herbs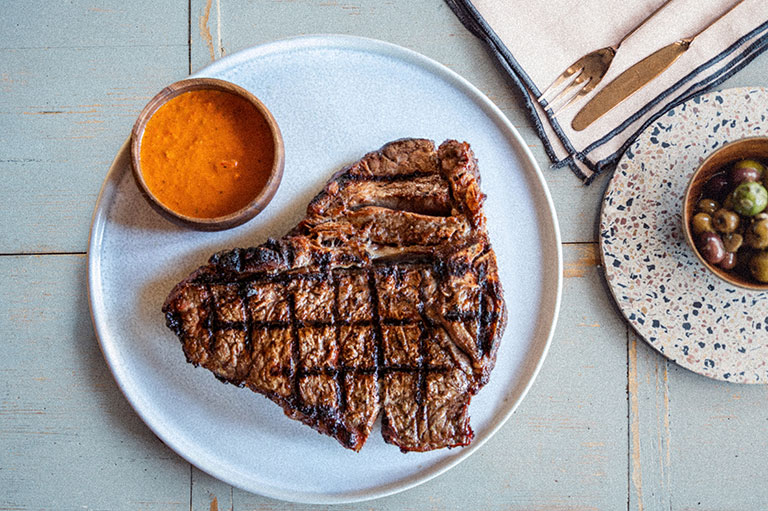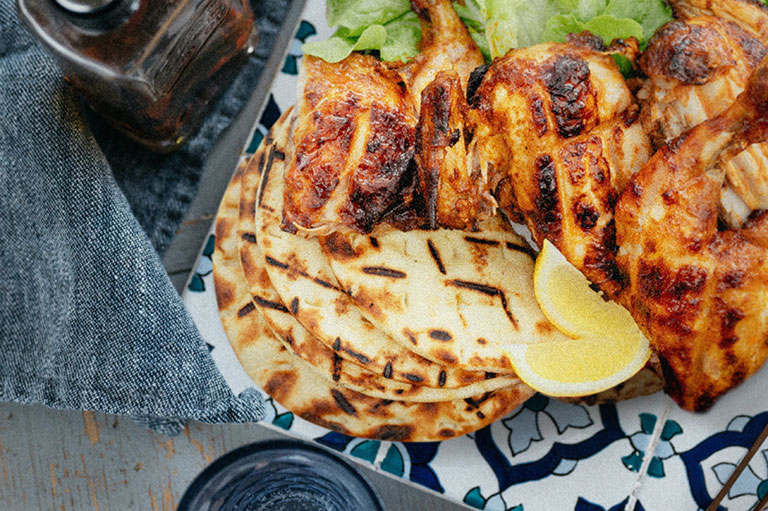 Something to accompany the mains…
Marinated zucchini, rocket, green beans, feta, pine nuts, lemon, balsamic vinegar & olive oil dressing

Rocket, fennel, beetroot, feta, walnuts, balsamic vinegar and olive oil dressing
Served with roasted potatoes, rocket & fennel
SLOW ROASTED ROMAN PORCHETTA

25

Rolled pork belly with crispy crackling and mushroom sauce

SLOW COOKED LAMB SHOULDER

25

8 hour slow cook Lamb shoulder & basil pesto
Traditional layered espresso, dipped savoiardi biscuits, marsala & mascarpone cream

Pizza dough filled with Nutella, served with vanilla gelato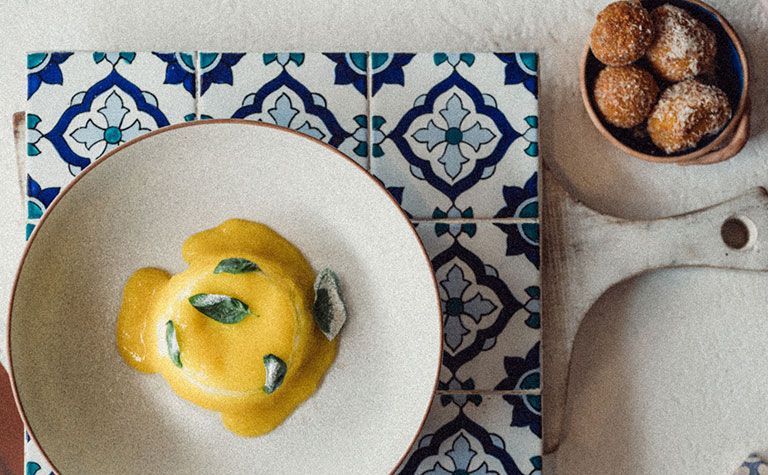 Margherita Pizza / Ham Pizza

KID'S SPAGHETTI BOLOGNESE

8

Spaghetti, beef bolognese & grated Parmesan

Spaghetti, Napoli sauce & grated Parmesan
The best pizza in Meadowbank starts with the best ingredients
What makes our pizza menu so special at Italian Street Kitchen Meadowbank? It starts with stone-ground, sustainable flour sourced from COD-approved farmers in Northern Italy – a special region protected by the Italian government.
After we make our pizza dough, it's left to ferment for 48 hours so it can develop the best flavour and just the right amount of bite. It's then stretched to perfection, topped with premium ingredients and cooked in our Roman-style pizza oven.
From the traditional Margherita to Buffalo Margherita, Primavera and Capricciosa, you'll find a range of Italian classics on our Newstead pizza menu, as well as some modern Australian favourites.
When it comes to pasta, we make it fresh in-house every day with real eggs and Italian flour – and trust us, you can really taste the difference.