Register for Locals Night!
Join us for Locals Night!
At Italian Street Kitchen, love and family is always at the core of our freshly cooked and passionately prepared flavours.
We know this love wouldn't exist without our local community, YOU – and so, for one special night each month, Italian Street Kitchen by Isabella invites Newstead and surrounding locals to come and enjoy a complimentary Italian dining experience.
Dates: Please view our list of dates
Time: 6:00pm (on selected date)
Address: Shop B1-B2 Gasworks plaza, Skyring Terrace, Newstead
Wednesday 4th October 2023
Wednesday 18th October 2023 
Wednesday 1st November 2023 
Wednesday 15th November 2023
PROSCIUTTO PLATE
Prosciutto D'Abruzzo aged 18 mths
WOOD FIRED CHEESE BREAD
Garlic, herb & cheese flatbread
ARANCINI
Fried risotto balls (2) filled with eggplant, tomato, mozzarella, served with pesto & Parmesan
RIGATONI BOLOGNESE
Slow-cooked beef bolognese, Parmesan, pangrattato
FOUR CHEESE & HONEY PIZZA 
Fior di latte, buffalo mozzarella, Parmesan, Gorgonzola, honey (V)
ROSEMARY GARLIC CHIPS 
Rosemary, crispy garlic, aioli (V), (VGR)
ZUCCHINI SALAD
Roast zucchini, green beans, rocket, mint, buffalo mozzarella, pine nuts, aged balsamic (V), (VGR), (GF)
TIRAMISU (Treviso)
Traditional layered espresso-dipped savoiardi biscuits, Marsala, mascarpone cream (V)
*Menu to subject to change ahead of each individual event.
Winners will be contacted a week prior to selected event date

Winners will be contacted via email address entered on the entry form 

Each winner must be 18 years or over. Photo ID may be required

Winners can only bring one guest 

The Voucher is valid only on the date of the selected event

Each winner is responsible for own transport to and from the venue

Voucher is not redeemable for takeaway, meals must be enjoyed at the restaurant.

The winner is chosen at random by Italian Street Kitchen 

The decision by Italian Street Kitchen is final

By clicking ENTER you are agreeing to receive marketing communication from Italian Street Kitchen

Winners can only attend 1 event 
I'd love to welcome you with a delicious three-course meal that  showcases the best of authentic Italian cuisine. 
It's always about the fresh, lively flavours of my homeland!
My dishes are hearty, comforting and will fill you up with the love that went into making them. Whether you're looking for an intimate Italian dining experience or just want to enjoy some delicious Italian food take-away style, our chefs always have magic brewing in the kitchen. From classic pasta dishes to diavola and panzerotto – there's something for everyone to enjoy.
For those of you who haven't had the pleasure of dining with us just yet, our authentic Italian cuisine is built upon recipes that have been passed down through generations of Italian families.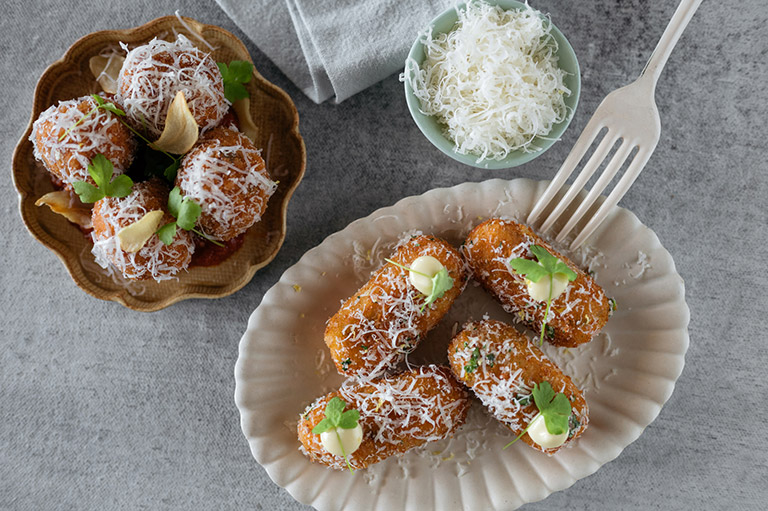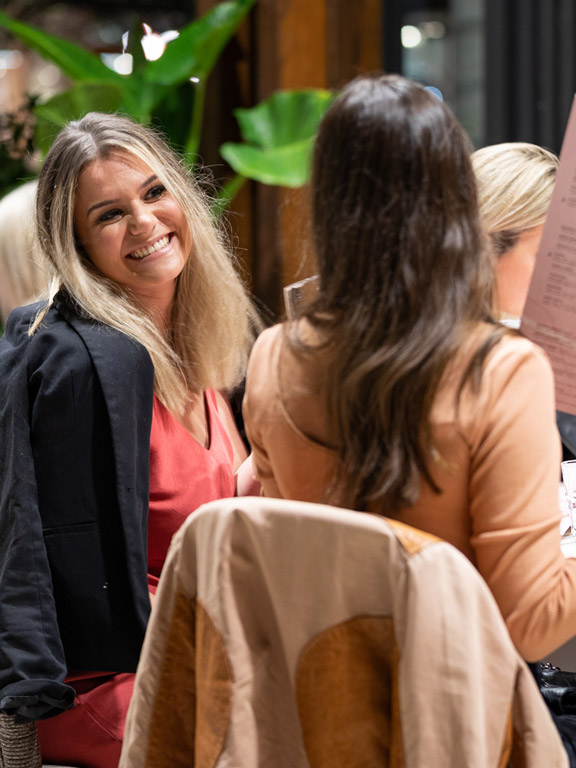 We take immense pride in sourcing our unique high quality ingredients from all over Italy – right through Roma, Napoli, Venezia and the Sicily region. Our menu is a true taste of la dolce vita, and we're brimming with excitement to share it with our Meadowbank restaurant locals.
Situated along the banks of the beautiful Parramatta River, our Meadowbank restaurant location boasts a stunning waterfront ambience right in the heart of north-west Sydney. Italian Street Kitchen Meadowbank is the perfect place to relax, unwind and indulge in a truly authentic Italian dining experience.
If you're looking for an Italian restaurant Sydney with heart, soul and passion in Epping, Ryde, or any of the surrounding areas – look no further than Italian Street Kitchen Meadowbank.
No matter what the occasion, Italian Street Kitchen has you covered with an extensive range of authentic Italian dishes that will tantalise your taste buds and leave you coming back for more. Our friendly and professional staff are always on hand to ensure your dining experience is nothing but perfect.
What's not to love? Register now to secure your night of Italian magic with us here at the Italian Street Kitchen.
We can't wait to welcome you into our family and share some of the most delicious food that Italy has to offer.
*If selected, a confirmation email will be sent with details of booking and dietary requirements.